My Boyfriend, Does He Need Help?
Question:
Over the past 2 years my boyfriend has been talking to himself and answering himself in three different voices, he gets highly upset when things don't go right, and i mean HIGHLY.. the least little change angers him to the point where he blows up- the simplest task he can not complete without becoming angry and results in talking to himself when he is angry or even on days he isn't. he brings up past events that happened like 6 months or more ago as if they happened just yeterday..he love WWE and tells people he is now a wrestler as if he believe to be one, can he not tell the difference between tv and reality? i'm beginning to think not.. wrestling to him is a 24hour 7 day a week thing. if it's not on tv he plays the dvd's/ he's told people he is a wrestler, he isn't though. he got angry one night because it was raining out side and blew his top- he loses his temper qucikly over things like the rain or a red light.. is this normal? i'm scared.. he talks to his voice and looks to the side as if this voice is actually a person standing next to him.i assure you nobody is even within 50 feet of him when doing so, i asked him what he said he claims he said nothing.. please please help me i am very scared thanks
This Disclaimer applies to the Answer Below
Dr. Schwartz responds to questions about psychotherapy and mental health problems, from the perspective of his training in clinical psychology.
Dr. Schwartz intends his responses to provide general educational information to the readership of this website; answers should not be understood to be specific advice intended for any particular individual(s).
Questions submitted to this column are not guaranteed to receive responses.
No correspondence takes place.
No ongoing relationship of any sort (including but not limited to any form of professional relationship) is implied or offered by Dr. Schwartz to people submitting questions.
Dr. Schwartz, Mental Help Net and CenterSite, LLC make no warranties, express or implied, about the information presented in this column. Dr. Schwartz and Mental Help Net disclaim any and all merchantability or warranty of fitness for a particular purpose or liability in connection with the use or misuse of this service.
Always consult with your psychotherapist, physician, or psychiatrist first before changing any aspect of your treatment regimen. Do not stop your medication or change the dose of your medication without first consulting with your physician.
Answer:
Yes, your boy friend does need help and as soon as possible. He may have one of the psychotic illnesses such as schizophrenia and that would explain his voices and his delusions about being a wrestler. On the other hand he may be abusing drugs and you have to ask yourself whether or not that is true. For example, there are drugs that mimic the symptoms of psychotic illnesses. One of them is LSD or Acid. If he uses a lot of methamphetamines he could become psychotic until the drug has worn off. By the way, with meth, it is difficult or impossible to sleep and the loss of sleep can produce psychotic symptoms.
The fact is that if you are feeling scared you should not be with him. It is most important that you protect your self. If you tell him he needs help and he gets very angry then you should avoid him.
Hopefully, you do not live with him and, if you do, move out now. Of course, if he is willing to go to the emergency room of the local hospital, report his symptoms and get help then there is reason to have hope for the relationship.
On this web site, Mental Help Net, we write a lot about abuse. Your case is an example of a relationship that can turn abusive because of either mental illness or drug abuse. It is also possible that your boy friend is both mentally ill and abuses drugs.
Therapists are Standing By to Treat Your Depression, Anxiety or Other Mental Health Needs
Ad
First and foremost, make your self safe. There is not reason why you should live in fear.
Best of Luck
More "Ask Dr. Schwartz" View Columnists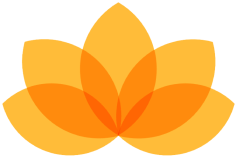 Myndfulness App
Designed to Help You Feel Better Daily
Download Now For Free
Ad