My Boyfriend, The Selfish Monster
Question:
My relationship with my boyfriend has been up and down for a year, mainly because I don't like most of his friends, including his roommate. This is because his friends are just not "good people." His roommate is very attached to him and basically has taken the role of a wife. He is also obssesive compulsive and just has a general lack of respect for women. He didn't want to move in with his roommate, but did anyway, which gives his roommate a big break on the rent and other expenses. His other friend is psychotic and smokes crack cocaine. He has tried to take advantage of me when I had been out drinking with them, has tried to rape some of my boyfriend's other friends, and still expects me to want to hang out with them! But how can I hang out with them if he or anyone else has nothing good to say about them. My boyfriend is normally a good and thoughtful companion, but when it comes to this he turns into an inconsiderate and selfish monster. Seeing his friends puts me in a bad mood and we always end up arguing. Some how he doesn't understand how breaking plans with me offends me. He instead blames me and says that I'm moody and crazy. I've approached him in a zillion different ways about this, but I feel there's nothing I can do about it, and it will ultimately break us up. His lease doesn't end until next year, and I basically feel stuck in a bad situation. He doesn't ever want to come to my place, and I refuse to go over to his very often. But then with that situation, I might as well be without a boyfriend because he is never with me. We love each other very much, but this is one huge issue that we can't seem to resolve, and sometimes he refuses to even discuss. Please help.
This Disclaimer applies to the Answer Below
'Anne' is the pseudonym for the individual who writes this relationship advice column.
'Anne' bases her responses on her personal experiences and not on professional training or study. She does not represent herself to be a psychologist, therapist, counselor or professional helper of any sort. Her responses are offered from the perspective of a friend or mentor only.
Anne intends her responses to provide general information to the readership of this website; answers should not be understood to be specific advice intended for any particular individual(s).
Questions submitted to this column are not guaranteed to receive responses.
No correspondence takes place.
No ongoing relationship of any sort (including but not limited to any form of professional relationship) is implied or offered by 'Anne' to people submitting questions.
'Anne', Mental Help Net and CenterSite, LLC make no warranties, express or implied, about the information presented in this column. 'Anne' and Mental Help Net disclaim any and all merchantability or warranty of fitness for a particular purpose or liability in connection with the use or misuse of this service.
Always consult with your psychotherapist, physician, or psychiatrist first before changing any aspect of your treatment regimen. Do not stop your medication or change the dose of your medication without first consulting with your physician.
Answer:
Regardless of what your boyfriend's roommates do, your boyfriend is being inconsiderate toward you. Since it is serious enough to bring your relationship to an end if not resolved, he should be eager to —at the very least — discuss your feelings about it. Instead he is dismissing your feelings and continuing to "encourage" his roommates' inappropriate behavior. You need to realize, however, that your boyfriend's ethics may not be on the same level as yours either. Do you really want to pursue a relationship at this time with someone who allows himself to be taken advantage of by the first roommate you mentioned, and what's worse, hangs out with someone who does drugs and has no respect toward women? No matter how much you love your boyfriend, if he refuses to communicate with you about things that are important to you, you will have a very difficult time building a relationship based on what you BOTH want. Instead, it you will become more and more resentful of your boyfriend's behavior, and he will continue to discount your opinions, wants and needs. In the end, HE may be the only one happy. Hope that helps, – Anne
More "Ask Anne" View Columnists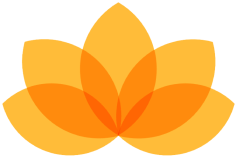 Myndfulness App
Designed to Help You Feel Better Daily
Download Now For Free
Ad