My Fiance May Have A Sexual, Nude Photo Addiction
Question:
Our second year of dating he was left alone with my best friend and her boyfriend's computer, not long after I discovered a secret email account he had created to email himself nude photos of my best friend stolen from their computer. I found this because he was stupid and left the password saved on my computer so when I went to log into my own email I was already in his secret account. I confronted him, and proceeded to break up with him, but he begged and promised, so we remained. As part of our rehabilitation as a couple, I asked him to produce any other pornographic images hidden in either my or his computer. And he did willingly. I admitted that my concern wasn't idle use of internet derived pornographic images from such intended websites, but the fact that he stole images from our friends and used them for his own sexual needs. Of course promises poured forth.

Over time he began to blame me for the need of such images and his desire for my friend, by stating I was overweight, unattractive, and our sex life was unsatisfactory. Always afterward he would apologize and make a strong effort to save our relationship. We began planning our wedding when I thought this had been put behind us. My friend had been made aware of the past incident, and all had been forgiven as childish behavior on his part.

Concerned for me and unknown to me, my friend retrieved from his computer images well hidden. These folders consisted of images of her and her same boyfriend in sexual context, many very recent. Even images and videos of her boyfriend alone sexually posed. Images of porn from the internet, etc. And finally, lingerie images he stole from my cousin's computer when we house sat while she went away on her honeymoon. My friend hadn't reported the discovery to me until recently. During this time, he and I fought constantly over my jealousy, lack of self-esteem, depression symptoms, and depression treatment. His stance consisted of being unable to cope with my mental illness. We broke up, but remain living together due to lease and financial obligations.

My friend reported the discovery to me last night. He still lives with me. His secretive and reclusive behavior makes sense after this discovery. His inability to trust me, and to communicate also makes sense. I cannot understand his need to steal images of our friends and my family for his own sexual desires. In addition, there were photos of his exposing himself in different situations when we were all together, unknown to any of us.

Therapists are Standing By to Treat Your Depression, Anxiety or Other Mental Health Needs

Ad

I am concerned that this is beyond a strong sexual desire for pornographic images. I don't know if this is all used for masturbation, but many images show artistic rendering and collages of nudity he made. Is it an obsession with nudity and the thrill of stealing? We are no longer romantically or intimately involved, but I am concerned for him since I care about him still. He needs help.
This Disclaimer applies to the Answer Below
Dr. Schwartz responds to questions about psychotherapy and mental health problems, from the perspective of his training in clinical psychology.
Dr. Schwartz intends his responses to provide general educational information to the readership of this website; answers should not be understood to be specific advice intended for any particular individual(s).
Questions submitted to this column are not guaranteed to receive responses.
No correspondence takes place.
No ongoing relationship of any sort (including but not limited to any form of professional relationship) is implied or offered by Dr. Schwartz to people submitting questions.
Dr. Schwartz, Mental Help Net and CenterSite, LLC make no warranties, express or implied, about the information presented in this column. Dr. Schwartz and Mental Help Net disclaim any and all merchantability or warranty of fitness for a particular purpose or liability in connection with the use or misuse of this service.
Always consult with your psychotherapist, physician, or psychiatrist first before changing any aspect of your treatment regimen. Do not stop your medication or change the dose of your medication without first consulting with your physician.
Answer:
To be very honest with you, I find it difficult to understand why you remain concerned about this man? He trespassed on the private sexual intimacy of your friends and family by stealing and hiding nude photos of them in the sexual act. This is called "voyeurism and is a symptom of a serious mental illness. In addition, he repeatedly lied to you, made promises he had no intention of keeping, was verbally abusive to you and caused you to become so depressed that you entered psychotherapy. In my opinion, you are best rid of him and forever.
The fact that you admit caring about him reflects one of the major problems faced by people who are abused. The survivors of abuse, whether sexual, verbal or physical, all blame themselves and forgive the abuser. That's a great formula for depression. It seems to me that you need to allow yourself to feel very angry at him. In addition, if there is anyway possible, you are better off living apart from him.
His behaviors are not those of an aspiring artists. When you suggest this you are once again fooling yourself about how sick he is.
It is a very good thing that you broke the engagement and wedding. Such a marriage would end in disaster because there is no way you could ever trust him.
Please, do not worry about what is wrong with him. Get yourself away from him and find a man who you can truly trust.
Best of Luck
More "Ask Dr. Schwartz" View Columnists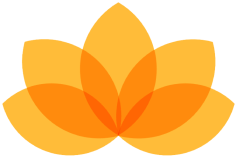 Myndfulness App
Designed to Help You Feel Better Daily
Download Now For Free
Ad