Question:
My roommate is a survivor of childhood physical and sexual abuse. She is a recovering alcoholic, and now that she has stopped drinking the memories of her abuse are coming to the surface. She has just started therapy through the county mental health department, but she is not seeing anyone there frequently. She is currently unemployed and goes through these periods of normalcy followed by periods of extreme depression. It is very difficult to live with her and try to support her. Sometimes I think she wants me to yell and be angry with her because she pushes all my buttons until my patience is at an end. I want to help her get well. She is a good person, but I feel like I'm getting pushed to the brink. What can I do to help her and also keep myself sane?
This Disclaimer applies to the Answer Below
Dr. Dombeck responds to questions about psychotherapy and mental health problems, from the perspective of his training in clinical psychology.
Dr. Dombeck intends his responses to provide general educational information to the readership of this website; answers should not be understood to be specific advice intended for any particular individual(s).
Questions submitted to this column are not guaranteed to receive responses.
No correspondence takes place.
No ongoing relationship of any sort (including but not limited to any form of professional relationship) is implied or offered by Dr. Dombeck to people submitting questions.
Dr. Dombeck, Mental Help Net and CenterSite, LLC make no warranties, express or implied, about the information presented in this column. Dr. Dombeck and Mental Help Net disclaim any and all merchantability or warranty of fitness for a particular purpose or liability in connection with the use or misuse of this service.
Always consult with your psychotherapist, physician, or psychiatrist first before changing any aspect of your treatment regimen. Do not stop your medication or change the dose of your medication without first consulting with your physician.
Answer:
Your helpful impulse is a very generous one, but you must be careful with regard to how deeply you extend that generosity or you may find yourself overextended. Through no particular fault of her own, your roommate has become a very emotionally needy person. People in this sort of needy state sometimes look towards others to help them regulate their moods as they don't have the internal resources to manage it themselves. In their urgency, such people can become overwhelming to those who wish to support them however. You could easily get burned out by your roommate's unending neediness and come to resent her. You won't be able to be compassionate towards her if you resent her. Your patience is already wearing thin, so this is a very real danger you both face.
Think about trying to save someone drowning in a pool. Your first instinct might be to get into the pool with them and help them out. But the drowning person is frantic, and is very likely to climb on top of you in their urgency to get out of the water. You might end up drowning yourself. This is why it is not recommended to get into the pool with a drowning person. Instead, you're supposed to thrown them a life preserver.
Instead of getting into the emotional pool with your roommate and letting her climb on top of you such that you drown yourself, why not try to throw her a life preserver instead? There are ways you can support your roommate without getting so enmeshed with her that you burn yourself out. You can tell her you care for her, remind her to attend therapy sessions and to take necessary medicine, provide her with rational feedback on how she is doing, and do things with her to brighten her spirits when she's up to it. You don't have to engage her however when she pushes your buttons in negative ways. Instead, you can tell her you won't go there and walk away. This may feel unkind but it isn't really. It is just you setting an appropriate social boundary. You cannot help her if you become too angry at her. If you can refuse to involve yourself in discussions that will get you upset you may do both you and your roommate a favor. If your roommate is so deeply depressed that she simply withdraws and/or becomes suicidal if you don't engage with her then she may be fairly beyond your ability to help anyway. In such a situation, call the professionals and stand back.
More "Ask Dr. Dombeck" View Columnists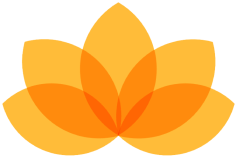 Myndfulness App
Designed to Help You Feel Better Daily
Download Now For Free
Ad