Question:
I have read and identify with the Avoidant Personality disorder. Here is my problem.

I am not really shy and can carry on conversations with relative ease. But I really don't have any friends; I am 23 and haven't had a 'best friend' for almost 10 years now. I would like to make some but fear that others will see how lonley and 'friendless' I am. This is a terrifying possibility, as I believe people will judge me based on lack of friends. So this only perpetuates the disorder. What can I do?

Sincerely, Michelle

PS> I am a single mom and trying to reach out also for the sake of my daughter. I fear she will be 'socially disadvantaged' with such an isolated mother. ( she is 2.5 years old)

Therapists are Standing By to Treat Your Depression, Anxiety or Other Mental Health Needs

Ad
This Disclaimer applies to the Answer Below
Dr. Schwartz responds to questions about psychotherapy and mental health problems, from the perspective of his training in clinical psychology.
Dr. Schwartz intends his responses to provide general educational information to the readership of this website; answers should not be understood to be specific advice intended for any particular individual(s).
Questions submitted to this column are not guaranteed to receive responses.
No correspondence takes place.
No ongoing relationship of any sort (including but not limited to any form of professional relationship) is implied or offered by Dr. Schwartz to people submitting questions.
Dr. Schwartz, Mental Help Net and CenterSite, LLC make no warranties, express or implied, about the information presented in this column. Dr. Schwartz and Mental Help Net disclaim any and all merchantability or warranty of fitness for a particular purpose or liability in connection with the use or misuse of this service.
Always consult with your psychotherapist, physician, or psychiatrist first before changing any aspect of your treatment regimen. Do not stop your medication or change the dose of your medication without first consulting with your physician.
Answer:
You are truly caught in what is referred to as a "vicious cycle." You do not make friends because you fear being judged for not having friends." It is really important that you began to think about the illogic of that type of circular thinking. Why would anyone judge you for not having friends? When was it ever a requirement that a person have friends before they make new friends? It is similar to the patient who once told me that he "did not want to go out until he felt better" (he was depressed). I pointed out to him that he would not start to feel better until he started going out. In the same way, you will not have friends until you reach out and start to make friends.
Having said this, that you will not have friends until you begin to make friends, the question becomes, what is really preventing you from making friends? You state that you identify with the article about the Avoidant Personality Disorder (APD) and, I suspect that is the answer to why you do not reach out to people.
As you know from reading the article, people with APD fear that others will judge and disapprove of them. In order to prevent the anticipated criticism, they engage in self isolation. This self isolation becomes extremely lonely and depressing. Besides, most of the time they are the victim of self judgment rather than judgment from other people. Naturally, anyone can be criticized by a friend, family member, co worker or boss for just about anything. It is essential that each of us be durable enough to withstand a little criticism whether it is justified or not.
It is also important to think about the fact that what you fear is not just that others will see how lonely you are but that they will not find you acceptable in anyway. Another way of saying this is that you have low self esteem and do not hold yourself in high regard. Therefore, the real anxiety is that people could come to know the "real you" that you believe is worthless. All of this is unrealistic thinking. Low self esteem often results from the way we are raised, having been abused, lots of depression and a harsh form of self judgment.
I would suggest that you see a therapist who can help you change your patterns of thinking and who can help you plan and carry out a program of behavior modification whereby you become less anxious about meeting and talking to people. The fact is that avoiding people feeds on itself and becomes another vicious cycle: the more you avoid, the more you want to avoid. You need to get out of your comfort zone and put yourself in situations where you can meet others. As a mom of a young child there are parenting groups or groups for moms in similar situations as yours. Learn where they are in your community and begin attending.
If you are experiencing a lot of depression anti depressant medication would also help to improve your mood and help give you more energy to meet and socialize with people. By the way, social isolation can contribute significantly to depression.
Finally, it is more important that you become more social for your own happiness. It is also true that your child can learn a lot from you, as you socialize since parents are role models for children. Nevertheless, if your daughter becomes socially avoidant, it would be a result more of something genetic than anything you did or did not do. Yes, learn to become less and more social for both your sake as well as that of your child.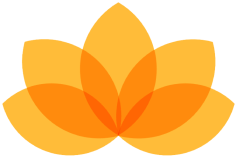 Myndfulness App
Designed to Help You Feel Better Daily
Download Now For Free
Ad