Nursing Student's Anxiety
Question:
I was wondering about anxiety disorders. I have just gotten into nursing school and have been having problems remembering, spelling and writing thing down. Can anxiety bring thing like this on or is it a neurological problem. I am also having problems with staring and sometime I stare at people and look a places that are inappropriate. I do not feel that I have a problem with sexual orientation but I keep staring at peoples chests. It has gotten worse of late and it is really beginning to bother me. If I am this stressed out do you think that this mental disorder will make me a really awful nurse or unable to practice at all. I just don't know what to do. If feel like I am screaming on the inside all of the time. Thanks for your help in this matter.
This Disclaimer applies to the Answer Below
Dr. Dombeck responds to questions about psychotherapy and mental health problems, from the perspective of his training in clinical psychology.
Dr. Dombeck intends his responses to provide general educational information to the readership of this website; answers should not be understood to be specific advice intended for any particular individual(s).
Questions submitted to this column are not guaranteed to receive responses.
No correspondence takes place.
No ongoing relationship of any sort (including but not limited to any form of professional relationship) is implied or offered by Dr. Dombeck to people submitting questions.
Dr. Dombeck, Mental Help Net and CenterSite, LLC make no warranties, express or implied, about the information presented in this column. Dr. Dombeck and Mental Help Net disclaim any and all merchantability or warranty of fitness for a particular purpose or liability in connection with the use or misuse of this service.
Always consult with your psychotherapist, physician, or psychiatrist first before changing any aspect of your treatment regimen. Do not stop your medication or change the dose of your medication without first consulting with your physician.
Answer:
You're worried it's a neurological problem, aren't you (grin!). It might be the case that it is a neurological problem, but the chances of that are slim. If you are really concerned about it, see your doctor for a checkup so as to rule it out.
Anxiety can easily account for symptoms such as you are describing. The basic case of anxiety involves worry which distracts people from what they are doing, causing them to have performance problems, such as those you describe. It seems clear enough that you've got some evaluation concerns: perhaps some insecurity concerning whether you've got what it will take to make it in your chosen profession and program, and also concerns that others may be thinking negatively of you. You may be getting so caught up in your evaluation concerns that you're spacing out for a moment or two and that results in the staring problem you are reporting. Once you become aware that you are staring and that it is a problem, it becomes a new thing to worry about. The staring can be expected to get worse as you worry more about it.
People get so worried (or embarrassed) about their performance and adequacy sometimes that they start avoiding the things they fear. This is the worst thing you could do from an anxiety-reduction perspective. Avoidance reduces worry in the short term, but perpetuates it in the long term. The only long-term way to deal with anxiety is to expose yourself to the things that make you anxious until the fear goes away.
Practice will help your anxiety. Anxiety-related performance problems tend affect newly acquired skills the most. They don't interrupt older, over-learned skills all that much (like walking), because such skills don't have to be thought about in order to be performed. One solution to your anxiety problem is to do memorization exercises on the material you are forgetting over and over again until you know the stuff cold and you no longer have to think about it to remember them. It will be much harder for you to lose it if you have overpracticed.
Therapists are Standing By to Treat Your Depression, Anxiety or Other Mental Health Needs
Ad
Reality testing will help your anxiety too. Anxious thoughts tend to be very judgmental and negative and are often exaggerated. Anxious people don't know this, however, because they don't test out the validity of their thoughts, but instead take them as truth and act on them as though they are real. Find friends or family members (or a therapist) to confide your fears in, and do some reality testing with them. You may find that there is less to worry about once you've done this.
It can be hard to do all this work on a self-help basis. The best thing you might do for yourself is to make an appointment with a therapist who can offer you psychotherapy for your anxiety. The only major therapy for anxiety that is really any good is the cognitive-behavioral variety, so insist on a therapist with that training and background. A cognitive behavioral therapist will help you to gain control over your anxiety-producing evaluation-concerned thoughts, and may also prescribe and teach you relaxation exercises designed to help you better calm yourself. This type of social anxiety you are likely dealing with is relatively easy to treat so you should have every expectation that things can improve.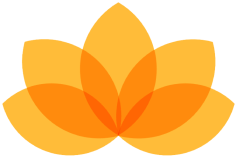 Myndfulness App
Designed to Help You Feel Better Daily
Download Now For Free
Ad