Question:
Not sure how to make this a quick and easily put question, but will try. I have recently discovered that I know for a fact I have a problem with OCD. My OCD has to do with repetitive thinking and questions. In my relationship with my husband (we have been together for almost 4 years now) he has compulsively lied to be for the majority of our relationship until recently coming clean. Since I met him 4 years ago I have asked so many questions of him and his past, and he has lied just as much. The lying has led to me harming myself, not being in control of my own mind or life. The worst part is, now that he is honest with me and telling the truth as I hope he seems to be, the questions and thoughts still plague me every single day. An image on tv, something I read, just sitting there trying to be busy, it never helps. When it happens, I feel I may know the answer, but it isn't enough, I have to ask him, and if I don't the stress and tension in me will not leave until I can do this. I feel I have to no matter what, and it has led to making our relationship stronger but very trying and difficult filled with arguments, because he doesn't understand this "need". I feel I am not in control of my own mind or life, and it makes me unhappy that I can't get through one day with out this happening. This has been happening for years now, and I feel it will never get better and I don't know what to do. I am pregnant for the second time, and I am afraid it causes stress on the baby too. I am at the end of my rope with this obsessing and compulsive acts. What can I do? Any help is appreciated thank you so much for listening, I still feel I haven't completely explained it well enough to be understood fully, but that's a compulsive problem too ha ha. Thank You!
This Disclaimer applies to the Answer Below
Dr. Dombeck responds to questions about psychotherapy and mental health problems, from the perspective of his training in clinical psychology.
Dr. Dombeck intends his responses to provide general educational information to the readership of this website; answers should not be understood to be specific advice intended for any particular individual(s).
Questions submitted to this column are not guaranteed to receive responses.
No correspondence takes place.
No ongoing relationship of any sort (including but not limited to any form of professional relationship) is implied or offered by Dr. Dombeck to people submitting questions.
Dr. Dombeck, Mental Help Net and CenterSite, LLC make no warranties, express or implied, about the information presented in this column. Dr. Dombeck and Mental Help Net disclaim any and all merchantability or warranty of fitness for a particular purpose or liability in connection with the use or misuse of this service.
Always consult with your psychotherapist, physician, or psychiatrist first before changing any aspect of your treatment regimen. Do not stop your medication or change the dose of your medication without first consulting with your physician.
Answer:
Whether or not you have OCD is not for me to say. I will point out, however, that you've reported here that you have serious reason to distrust your husband, as he has an extensive history of lying to you. Under such circumstances, it may not be irrational for you to be deeply distrusting of what he tells you, and what you think is OCD may be instead a strong but understandable reaction. Whatever it is, it is clearly upsetting you and impinging on your life and therefore should be addressed professionally. My suggestion is that you take yourself to a psychiatrist and get her to check you out for OCD, depression, stress, etc. Make sure you tell her about the pregnancy, and the lack of trust in the marriage and the reasons why this is the case so she is able to balance the reasons for why you would be distrusting of your husband vs. the magnitude of your reactions. A psychiatrist will be in the best position to tell you what it is that is bothering you so, and thereafter to prescribe a treatment that will best address your condition. There are medicines that can help reduce the symptoms of OCD (if in fact that is what you have) although I'm not sure how such medications would interact with your pregnant state (ask the doctor about this). Given that you have trust issues in the marriage, I'm also going to suggest that you and your husband both attend marital therapy with a licensed psychotherapist who specializes in marriage therapy.
More "Ask Dr. Dombeck" View Columnists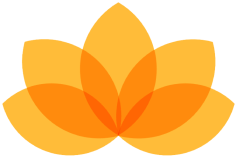 Myndfulness App
Designed to Help You Feel Better Daily
Download Now For Free
Ad