OCD/ANXIETY While Pregnant
Question:
I'm 15 years old and have had OCD since the 5th grade. I'm pregnant, came off my medication (Effexor) for the pregnancy and have all of a sudden become overwhelmed with anxiety. I feel all of a sudden that I have to be perfect. Everything I've ever done wrong in my life is spewing out of my mouth because I feel as though the anxiety will lessen if I tell all my little secrets. I have to tell everything. Why is this coming back so bad and strong after I had it under control.
This Disclaimer applies to the Answer Below
Dr. Dombeck responds to questions about psychotherapy and mental health problems, from the perspective of his training in clinical psychology.
Dr. Dombeck intends his responses to provide general educational information to the readership of this website; answers should not be understood to be specific advice intended for any particular individual(s).
Questions submitted to this column are not guaranteed to receive responses.
No correspondence takes place.
No ongoing relationship of any sort (including but not limited to any form of professional relationship) is implied or offered by Dr. Dombeck to people submitting questions.
Dr. Dombeck, Mental Help Net and CenterSite, LLC make no warranties, express or implied, about the information presented in this column. Dr. Dombeck and Mental Help Net disclaim any and all merchantability or warranty of fitness for a particular purpose or liability in connection with the use or misuse of this service.
Always consult with your psychotherapist, physician, or psychiatrist first before changing any aspect of your treatment regimen. Do not stop your medication or change the dose of your medication without first consulting with your physician.
Answer:
Medications like Effexor do not cure the underlying issues that lead people to develop conditions like depression and obsessive-compulsive disorder. Instead, they cause modifications to occur inside the structure of the brain, at the cellular level (e.g., at the level of neurons and synapses) that in turn cause an easing of symptoms. The brain is an example of what is known as a homeostatic system. Homeostatis is a fancy word that means 'self-balancing'. The brain always wants to return to its normal state, and there are mechanisms and feedback loops present that cause it to self-correct when it goes out of alignment. By taking medication every day that acts on the brain, you add a new force to the brain and the brain attempts to find a new balance that takes the drug's presence into account. This new brain balance happens to be one where fewer symptoms are produced. Now that you are off the drug, the same homeostatic mechanisms are pushing the brain to go back to its original balance from before the medication. This is probably why the symptoms are coming back.
While you are less comfortable without the medication, it is the right thing to do to be off that medication while pregnant. Doctors worry about what medicines might do to developing babies and so cautiously have their patients come off medications that are not truely necessary while they are pregnant. Failure to come off the medication as advised by a doctor might possibly result in significant damage to your baby.
Tell your doctor about the return of your symptoms and see if she (or he) has any ideas about safe alternatives you might try. It's worth a shot.
Unfortunately, OCD is one of those conditions that is difficult to endure without proper medication support. It will always be easier to have OCD and be on medication than to be without that medication. For the months where you cannot be on the medication you may wish to explore alternative and safe means of reducing your anxieties. Cognitive Behavioral psychotherapy can be a great help to some people struggling with anxiety disorders. Also, physical exercise (as recommended by your physician – you don't want to overdo it and harm the developing baby!) can be a way to work off some of the nervous energy. Yoga programs can be a good choice for not-too-far-along pregnant women when they are developed with pregnancy in mind – you might want to explore what is available in your area. Finally, self-soothing exercises are useful.
Therapists are Standing By to Treat Your Depression, Anxiety or Other Mental Health Needs
Ad
More "Ask Dr. Dombeck" View Columnists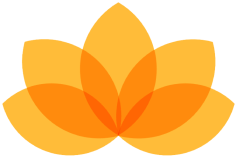 Myndfulness App
Designed to Help You Feel Better Daily
Download Now For Free
Ad