Question:
I am bipolar, although the symptoms appear to be under control, I now believe I also have an eating disorder, which has become very apparent over the past couple of months, but just didn't want to admit it. I am 5'3/4″, over the course of six months I have lost 20+lbs. I already admit to myself that I do have one. I usual only eat one meal a day, dinner. I am not taking in enough calories to compensate for the burn off same. I have no hunger most of the time, eating is more a chore than anything else. I am just not hungry and forcing myself to eat is unappetizing in and of itself. I know I have to eat more regularly but can't seem to accomplish this task. But my wakeup call came tonight. I took my pills tonight, which of course I shouldn't do on an empty stomach and proceeded to gt nauseous and threw up some, but the worst of it was than I literally collapsed on the kitchen floor. I did not pass out, just lost it, I was so week and dizzy, I collapsed. I could get up after a few moments. I don't fit the profiles for anorexia or bulimia, as far as I have read. I can't identify this disorder. I do have my psych apt in July. I also had severe acid reflex. I had to have surgery for that, in which they also cut the acid lines to my stomach. Even with that, my acid levels are high and I have to take meds for that do. I will be getting a referral to the GI doc, but since I use the Veterans Medical Center, that apt can take a while. I know I need another endoscopy. But I think in actuality, this is coming from the psych stand point. I just would like to know, if others have this and what the name would be, so I can do some research on it. Like I said, I don't wear baggy clothes to hide my shape, nor do I force myself not to eat. I don't force myself to throw up either. I just don't have hunger or appetite. I would appreciate any assistance. Today was the first time I have admitted to myself that I have an eating disorder. I know I need help with it because I am out of control and can't seem to help myself.
This Disclaimer applies to the Answer Below
Dr. Dombeck responds to questions about psychotherapy and mental health problems, from the perspective of his training in clinical psychology.
Dr. Dombeck intends his responses to provide general educational information to the readership of this website; answers should not be understood to be specific advice intended for any particular individual(s).
Questions submitted to this column are not guaranteed to receive responses.
No correspondence takes place.
No ongoing relationship of any sort (including but not limited to any form of professional relationship) is implied or offered by Dr. Dombeck to people submitting questions.
Dr. Dombeck, Mental Help Net and CenterSite, LLC make no warranties, express or implied, about the information presented in this column. Dr. Dombeck and Mental Help Net disclaim any and all merchantability or warranty of fitness for a particular purpose or liability in connection with the use or misuse of this service.
Always consult with your psychotherapist, physician, or psychiatrist first before changing any aspect of your treatment regimen. Do not stop your medication or change the dose of your medication without first consulting with your physician.
Answer:
Your description of your eating difficulties doesn't clearly fit the profile of the major eating disorders (anorexia, bulimia, binge eating). Usually there is some shame concerning food present in these classic eating disorders – some motivation to not eat, concern with appearance or body image, etc. You're not reporting that sort of thing. We can't rule out the possibility that you are anorexic – but we should definitely consider the possibility that there is something besides regular anorexia at work here – some medical condition for instance. I think the best thing to do is to get yourself an appointment with a physician as soon as you can and present your weight loss and lack-of-normal-hunger symptoms to him or her. Let a physician try and figure out what is wrong. This is a potentially serious condition you are dealing with and you should do everything you can do to get that medical evaluation as soon as you can.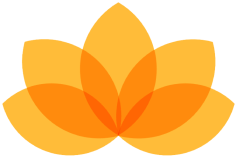 Myndfulness App
Designed to Help You Feel Better Daily
Download Now For Free
Ad