Question:
Dear Sir,

While in India:

I shall write my problems with all the hope that I get your kind attention and some useful advice.
I am a 24 year old student whose life was going in a perfect and constructive way till I had an extremely traumatic and life changing event when I was 22 years old. Basically, there was a psychotic person who was hell bent upon destroying the peace of my family. To protect the welfare of my family, I engaged in a 1 hour heated conversation with that person. After the conversation was over, my heart started racing like never before. And before I knew what was happening I had developed Sinus Tachycardia.
I did not describe the events in full detail to the doctors because of the stigmatizing effect it would have had on my family. Misreading my problem the doctors thought it was an anxiety disorder and prescribed me medicine for the same.
As time went by I think I suffered from what is called the Post Traumatic Stress Disorder and developed symptoms of mild depression and started having daily trouble waking up.

While in US:

Therapists are Standing By to Treat Your Depression, Anxiety or Other Mental Health Needs

Ad

Finally, when I entered a very reputed University for Masters program, I could not cope up with my depression,heart arrythmia and newly developed waking problems on one hand and ever increasing school load on the other hand.
I missed my first deadline for homework and one thing led to another and at the end of the semester I had my first attack of major depression. (I tried psychotherapy during this time which failed miserably as the therapist underestimated my problems and risk factors.)

Following this, my confidence in myself tumbled and I forgot the fact that there was a time when I used to be a very good student. Mild depression (due to health problems and failure at school) continued till it led to another attack of major depression due to failure to prepare for an important exam. Another side effect of this episode was that I started developing Irritable Bowel Syndrome and extreme sensitivity to caffeine. Also my trouble with sleep only increased.

A month ago I had yet another (most severe) encounter with major depression accompanied with IBS, sinus tachycardia and problems with sleep, food etc. The reason I have found it so hard to cope with depression are as follows:

1. I am doing my Masters in a foreign country.
I had lot of problems with insurance and money.

2. I was in a denial mode for a long time about my depression , since the country where I come from, it is considered to be very stigmatizing.

3. School pressure, deadlines aggravated my predicament.

4. I did not have prior experience dealing with major depressions, or any other serious health problems.
I suspect that I have depression combined with general dysautonomia and I plan to get thoroughly treated in months that follow. Any advice that comes along the way can be additional boon.
Hoping to hear from you.

Thanks and Regards,

amorphous (manojkumardutta@gmail.com)
This Disclaimer applies to the Answer Below
Dr. Schwartz responds to questions about psychotherapy and mental health problems, from the perspective of his training in clinical psychology.
Dr. Schwartz intends his responses to provide general educational information to the readership of this website; answers should not be understood to be specific advice intended for any particular individual(s).
Questions submitted to this column are not guaranteed to receive responses.
No correspondence takes place.
No ongoing relationship of any sort (including but not limited to any form of professional relationship) is implied or offered by Dr. Schwartz to people submitting questions.
Dr. Schwartz, Mental Help Net and CenterSite, LLC make no warranties, express or implied, about the information presented in this column. Dr. Schwartz and Mental Help Net disclaim any and all merchantability or warranty of fitness for a particular purpose or liability in connection with the use or misuse of this service.
Always consult with your psychotherapist, physician, or psychiatrist first before changing any aspect of your treatment regimen. Do not stop your medication or change the dose of your medication without first consulting with your physician.
Answer:
The excellent description of your symptoms makes sound a lot like you are suffering from a combination of diagnoses. First, you are experiencing somatic symptoms. The particular types of somatic symptoms sound a lot like panic. Panic attacks are common for many people and can begin for no apparent reason. Some individuals may have a chronic type of General Anxiety Disorder that, life become difficult, suddenly switch into a full blown panic attack. Anxiety and panic are often accompanied by depression. Depression can also bring with it somatic or physical symptoms. Due to the severity of your symptoms I doubt that psychodynamic psychotherapy or counseling would do much good.
You need a three pronged approach to your difficulties:
First, the correct medications would help reduce or eliminate many of the types of emotional and physical responses you are having. These medications would also help you concentrate on your Master's Degree. You need to be seen by a psychiatrist to be evaluated and prescribed the correct medication regiment. Thereafter, you would need to see him to make any necessary adjustment in dosages. There are many good medications that can help with both anxiety and depression at the same time. If the panic attacks occur often, the psychiatrist may prescribe an additional anti anxiety medication on a PRN basis, and that means on an as needed basis.
Second, medication is not the entire answer to your difficulties. You will need to see and be treated by a psychotherapist who can teach you to use Cognitive Behavioral techniques to help you identify the automatic thoughts you have that give rise to your emotional reactions. He will then help you learn to alter and correct your thoughts in order that you come to more realistic and, therefore, less dire conclusions. On the theory that automatic or distorted thoughts affect how we feel, CBT can help you reduce your depression and your tendency towards panic and anxiety. Part of this process is learning to identify the stimuli that cause you to go into panic. Once you can identify those stimuli or cues you can either avoid the panic, use your CBT techniques or do a number of exercises to prevent the panic. This brings us to the third prong of the approaches to help you control your symptoms.
The third prong to your difficulties has to do with using meditation on a daily basis, deep muscle relaxation and deep and relaxing breathing. Your CBT therapist can teach you these techniques and you can purchase a number of self help books that are available in most book stores. I would also urge you to sign up for classes in Yoga, which is a wonderful way to reduce tension and anxiety. There are also meditation classes that will include teaching and using muscle relaxation and deep breathing.
Once your symptoms are under control it might be possible for you to stop using anti depressant medications. For people your age it is usually recommended that use be continued for six months to one year. However, it will always be important for you to use your CBT types of thinking and to continue with meditation, yoga, deep breathing and, in addition, getting lots of exercise.
More "Ask Dr. Schwartz" View Columnists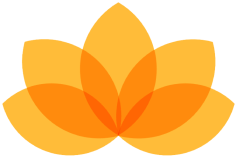 Myndfulness App
Designed to Help You Feel Better Daily
Download Now For Free
Ad