Question:
I supervise a private dormitory for a public college, so I have the opportunity to have contact with a lot of college students. It seems like almost every year I have to handle situations where I am told by my staff or residents that one of the residents appears to have a mental disorder which is affecting the lives of the other residents. I need to be sure that all the residents have a comfortable place to live and are not feeling threatened by one resident, so I have to handle the situation as best as I can. In the last few years, I have had 3 different residents show signs of quite severe paranioa. Is paranioa being diagnosed a lot in college-aged people? Even if it is not that common, I'm dealing with such a person right now and I'm just wondering what a good way would be to bring it up with the student's parents. I don't want to alarm them, but I do think it's important for the parents to know what his behavior has been like recently since they don't see him as regularly as my staff and other residents do. Any advice on how to handle this situation would be appreciated. Thanks.
This Disclaimer applies to the Answer Below
Dr. Dombeck responds to questions about psychotherapy and mental health problems, from the perspective of his training in clinical psychology.
Dr. Dombeck intends his responses to provide general educational information to the readership of this website; answers should not be understood to be specific advice intended for any particular individual(s).
Questions submitted to this column are not guaranteed to receive responses.
No correspondence takes place.
No ongoing relationship of any sort (including but not limited to any form of professional relationship) is implied or offered by Dr. Dombeck to people submitting questions.
Dr. Dombeck, Mental Help Net and CenterSite, LLC make no warranties, express or implied, about the information presented in this column. Dr. Dombeck and Mental Help Net disclaim any and all merchantability or warranty of fitness for a particular purpose or liability in connection with the use or misuse of this service.
Always consult with your psychotherapist, physician, or psychiatrist first before changing any aspect of your treatment regimen. Do not stop your medication or change the dose of your medication without first consulting with your physician.
Answer:
Paranoia – at least the heavy duty clinically relevant kind that is associated with significant mental illness or dysfunction – can be a symptom of conditions (schizophreniform, psychotic and mood disorders) that most commonly manifest in early adulthood (e.g., late high school to college age). Although incidences are fairly low in the general population, they are high enough that in any fairly large group of persons (such as in a dormitory) you'd expect to find at least one or two that came down with symptoms. College age is also a time of experimentation with drugs and alcohol. Some drugs (particularly central nervous system stimulents such as Cocaine, Crack, Crystal and Speed) can produce psychotic symptoms and paranoia. Such drug induced symptoms can be temporary or they can function to 'turn on' a latent vulnerability to psychotic symptoms and result in more permanent difficulties. There really isn't any practical way to tell how such drugs will affect a person until the damage is done. Quite apart from disease or drugs, college is often an overwhelming environment for some students who have never before had to enter into a dense social structure from scratch. Such students may experience anxiety and possibly mild paranoid and or mood symptoms.
The decision to contact parents to inform them that their child is acting eratically is a complex one for someone in your position. There are legal and ethical considerations to take into account. Do you have a responsibility for this child? To the parents? What is the nature of this responsibility. Who has paid for the use of the dorm – the parents or the child. In psychotherapy these questions have to do with determining who the client is. It is vital to understand who the client(s) is/are and what information each party can have access to before the relationship gets started so that ambiguous questions are minimized. Although you are not doing therapy, it would seem to me that you are faced with similar questions. When and under what circumstances can you report to parents? I would think these are policy issues to be worked out with your school's administration, and with lawyers present. In general, a good policy principle is prior informed consent. Consider having your students sign a waiver providing you with permission to contact their parents in the event of health or disruptive behavior problems before they move into the dorm.
More "Ask Dr. Dombeck" View Columnists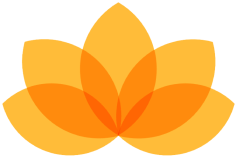 Myndfulness App
Designed to Help You Feel Better Daily
Download Now For Free
Ad