Overdriven And Uncontrolled Sex Drive Needs Daily Masturbation
Question:
Please help me. It's a disease for me now because I have a daily routine of masturbating, sometimes without interest. It's a habit now like smoking. I'm a good student, age 25, but now, due to this factor, I am losing my concentration as well as memory, at least I'm feeling that. I believe in Yoga and prayer and still, I am unable to control my mind and to preserve myself. Please suggest how to reduce this type of daily habit. When I'm slightly free of work it just captures me as a ghost. After I am done it gives so much pain that I am concerned about my future. Please suggest some help for me.
This Disclaimer applies to the Answer Below
Dr. Schwartz responds to questions about psychotherapy and mental health problems, from the perspective of his training in clinical psychology.
Dr. Schwartz intends his responses to provide general educational information to the readership of this website; answers should not be understood to be specific advice intended for any particular individual(s).
Questions submitted to this column are not guaranteed to receive responses.
No correspondence takes place.
No ongoing relationship of any sort (including but not limited to any form of professional relationship) is implied or offered by Dr. Schwartz to people submitting questions.
Dr. Schwartz, Mental Help Net and CenterSite, LLC make no warranties, express or implied, about the information presented in this column. Dr. Schwartz and Mental Help Net disclaim any and all merchantability or warranty of fitness for a particular purpose or liability in connection with the use or misuse of this service.
Always consult with your psychotherapist, physician, or psychiatrist first before changing any aspect of your treatment regimen. Do not stop your medication or change the dose of your medication without first consulting with your physician.
Answer:
I have a number of responses to the sexual problem with which you seem to be plagued. It appears to have the appearance of a compulsion that you are forced to do as a way to reduce anxiety. However, I suspect that there is more going on here.
I have no way of knowing if you are male or female but I rather guess that you are male. I don't know why, it's just a guess on my part.
Anyway, it is important to understand that, at age twenty five, you are at the height of your sexual drive. That drive, as you are well aware, is extremely powerful and difficult to resist. At your age, people are "pairing off" or mating with a significant other either as a permanent relationship or as a marrige partner. Within the context of an intimate relationship, two people are able to enjoy sexual relations with one another on a daily basis. In fact, at the start of most permanent and intimate relationships, people often engage in sexual relations many times during the day or evening.
What I am leading you to is the question of whether or not you have an intimate relationship. It makes no difference whether a person is heterosexual or homosexual, because the drive is the same in its power and determination. So, if you do not have a partner you need to date and find someone whom you love, who loves you and with whom you can enjoy the mutuality of sexual satisfaction, love and joy.
Therapists are Standing By to Treat Your Depression, Anxiety or Other Mental Health Needs
Ad
However, if you have an intimate relationship and compulsively masturbate even though you have sex with your partner, then, you could be dealing with an emotional problem of some type.
What I want to suggest to you is that you enter psychotherapy. A Clinical Psychologist or experienced Licensed, senior Clinical Social Worker would be the type of person you could see. If you are having relationship problems and find yourself without an intimate partner, then you want the therapist who has expertise in relationships as well as sexuality.
It has been said that the adult male thinks about sex once every two or three seconds. I don't know if this is true of all males, some males or a few males but I tend to believe it. After all, at age twenty five, nature or God, (However you choose to believe) has prepared us for reproduction. Perhaps you have what you call a "disease" but I doubt it. You should seek psychotherapy to help you through so that you can have a full life as a student, human being and fully sexual adult person with another willing and happy adult.
Best of Luck
More "Ask Dr. Schwartz" View Columnists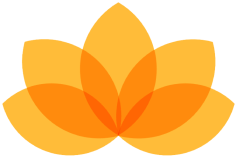 Myndfulness App
Designed to Help You Feel Better Daily
Download Now For Free
Ad