Question:
My father over the past 30 years has been a depressed person and paranoid. Over the past 10 years he has been making changes in his life such as seeking counseling, taking anti-depressants, eating organically, and it seems to have helped. He seems much happier with smaller depressive episodes. Growing up I remember his paranoia that people were watching him, neighbors he didn't like he says were following him when he moved to a new house etc.. These incidents were far between and we didn't pay a lot of attention to them. I just found out from my mother that he has mentally abused her throughout their marriage and she has been hiding it from us kids. He wont let her look around when they are out in public because he thinks she is looking at other men. This week he has accused my mom of having affairs with neighbors, with his brother and 2 days ago made her go take a polygraph test to prove she did it. This is not a family who should be on the Jerry Springer show….. My father is completely unreachable. We do not know where to go next with him. Can you offer some advice?
This Disclaimer applies to the Answer Below
Dr. Dombeck responds to questions about psychotherapy and mental health problems, from the perspective of his training in clinical psychology.
Dr. Dombeck intends his responses to provide general educational information to the readership of this website; answers should not be understood to be specific advice intended for any particular individual(s).
Questions submitted to this column are not guaranteed to receive responses.
No correspondence takes place.
No ongoing relationship of any sort (including but not limited to any form of professional relationship) is implied or offered by Dr. Dombeck to people submitting questions.
Dr. Dombeck, Mental Help Net and CenterSite, LLC make no warranties, express or implied, about the information presented in this column. Dr. Dombeck and Mental Help Net disclaim any and all merchantability or warranty of fitness for a particular purpose or liability in connection with the use or misuse of this service.
Always consult with your psychotherapist, physician, or psychiatrist first before changing any aspect of your treatment regimen. Do not stop your medication or change the dose of your medication without first consulting with your physician.
Answer:
Paranoia occurs when a person comes to believe that others are out to harm them, in the absence of solid evidence that this is, in fact, the case. A continuum of paranoid forms exists. Transient paranoid thoughts may be brought on in an otherwise normal person via drug use (marijuana, cocaine, amphetamine, etc.). Some people are said to have Paranoid Personality Disorder when they consistently suspect that others are out to harm and humiliate them, e.g., "my wife is having an affair", or "my neighbor is out to get me so I'll get him first" (in the absence of any evidence (read the full symptom list here), and in the absence of any other diagnosable mental illness that would otherwise explain the symptoms). Other forms of paranoia are associated with Schizophrenia (where the paranoid ideation tends to be more psychotic in nature, e.g., "space aliens are eating my brain"), Severe Depression (where the paranoid ideation tends to be psychotic and negative/morbid, e.g., "the flesh is rotting off my body"), Delusional Disorder (where an otherwise 'sane' individual comes to believe a paranoid thought "my wife is having an affair" in the absence of evidence), and even Dementias such as Alzheimer's (where people in the midst of the disorder forget where they put things and accuse others of hiding these lost things from them).
Given what you've described, it seems plausible that your father may have something like a Paranoid Personality Disorder or Delusional Disorder going on, possibly complicated by his depressions. Of course, only a qualified mental health Doctor (Psychiatrist or Psychologist) who examined him would be capable of rendering an actual diagnosis.
Paranoia is difficult to treat. Psychotic forms often respond to medication, at least partially. However, personality disorder and delusional disorder forms are more medication resistant. Psychotherapy can be helpful if a trusting relationship can be built between the paranoid patient and the therapist – but considering that the core symptom of paranoia is the lack of trust and the difficulties getting consistent therapy paid for these days, it is difficult for therapy to have much of a chance of helping a paranoid individual. It is very good that your father has sought help for his problems. His continuing willingness to engage in a therapeutic regime will be your best way to get him help.
It would seem to me that all immediate family members have been victims of your father's paranoia, with your mother being perhaps the best example of someone who has been harmed. Even if your father is genuinely mentally ill, this does not constitute an excuse for making it alright that he has harmed you. I would urge you (and her) to consider your father's behavior as a form of abuse and to seek help for that abuse as though it were any other form of abuse. Therapy, and group support for your mother (and family!) are things to consider.
Therapists are Standing By to Treat Your Depression, Anxiety or Other Mental Health Needs
Ad
More "Ask Dr. Dombeck" View Columnists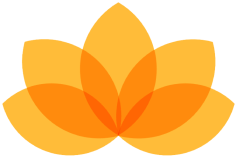 Myndfulness App
Designed to Help You Feel Better Daily
Download Now For Free
Ad