Question:
I have been struggling with a low grade depression since I was a teenager. I have always been able to cope with the symptoms by myself but when I hit my early twenties, that changed. I went through a lot of transition (marriage, moved out of state, graduate school, financial problems, thyroid cancer). I was very depressed but did not talk to anyone about it. Instead I just suppressed my feelings.

Now that I'm in my 30's, I am at a standstill in life. Anxiety and depression have paralyzed me. I'm unemployed (quit my last job because of stress) and have no ambition to work.

My counselor said I have an adjustment disorder but gave no other diagnosis for the other axes. I am concerned about this because, during my last depressive episode I had paranoid thoughts about former clients coming after me for revenge. I believed cameras were in my smoke detectors at home. I constantly peeked out the window and monitored who was coming down the street. I Could not sleep well because I had to stay up and protect the household against these former clients.

The cameras in the detectors, I believed, were put there by the former occupants of the house to monitor my husband and I had to check all of them occasionally to be sure that they weren't bugged. These thoughts lasted about 5 months and subsided as my depression lifted.

Therapists are Standing By to Treat Your Depression, Anxiety or Other Mental Health Needs

Ad

I now realize that these thoughts were unrealistic but what can be the possible cause? I believed they were legitimate thoughts at the time and this scares me. Depression and anxiety run in my family and my great grandfather was institutionalized(not sure what for) so this makes me very uneasy.

Any possible thoughts on what these paranoid thoughts could mean would be appreciated.
This Disclaimer applies to the Answer Below
Dr. Schwartz responds to questions about psychotherapy and mental health problems, from the perspective of his training in clinical psychology.
Dr. Schwartz intends his responses to provide general educational information to the readership of this website; answers should not be understood to be specific advice intended for any particular individual(s).
Questions submitted to this column are not guaranteed to receive responses.
No correspondence takes place.
No ongoing relationship of any sort (including but not limited to any form of professional relationship) is implied or offered by Dr. Schwartz to people submitting questions.
Dr. Schwartz, Mental Help Net and CenterSite, LLC make no warranties, express or implied, about the information presented in this column. Dr. Schwartz and Mental Help Net disclaim any and all merchantability or warranty of fitness for a particular purpose or liability in connection with the use or misuse of this service.
Always consult with your psychotherapist, physician, or psychiatrist first before changing any aspect of your treatment regimen. Do not stop your medication or change the dose of your medication without first consulting with your physician.
Answer:
There is no possible way I can provide any real type of diagnosis even though you have clearly described what you have been through. What I can do is give my opinion of what might be going on with you. You really need to see a good psychiatrist in order to get an accurate diagnosis and appropriate treatment.
It seems as though you may have Bipolar Disorder or Major Depression. When enough stress builds up the disorder takes over and you begin to experience deep depression as well as paranoid thoughts. If I am correct, and I do not know if I am, then you would need to start medication to treat this disorder. Psychotherapy would center around how to prevent these and other symptoms from taking over.
The fact that your great granfather was hospitalized for a psychiatric problem indicates that we may be on the right track by talking about Bipolar disorder. At the time he was institutionalized, much less was know about these disorders and medications were not as yet available. Today, that it might have made a big difference in his life.
What I want to impress upon you is that, if you do have a Bipolar Disorder, this is very treatable today. With the correct treatment, you can live your life to its fullest, including returning to work, if you wish to.
I just want to repeat that I cannot and am not giving you a diagnosis. I am simply suggesting one possibility. What you should do is find a good psychiatrist to help identify and treat whatever disorder is afflicting you. Then, a good psychotherapist can help you cope. Its usually medication and psychotherapy that work best for major depression and bipolar disorder.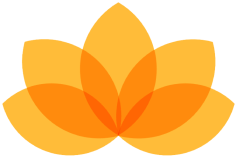 Myndfulness App
Designed to Help You Feel Better Daily
Download Now For Free
Ad