Question:
I have been married to a man for 20 years and have finally come to the conclusion that I feel he suffers from some sort of mental disorder. let me describe these behaviors to you:

he is a perfectionist

he is not at all open minded

he takes a good thing, and tries to make it better and with doing that, usually ruins it

does things to the extreme

has got to complicate any task or job by being so thorough

cannot "not sweat the small stuff"

does not learn from his mistakes

is somewhat gullible

my marriage has suffered terribly from this, we went to counseling, some past emotional things for him came up in relation to his parents which I think had a great deal to do with why he learned this type of behavior. he is obsessed with sex and cannot get enough, even though we have it 2 to 3 times a week. please tell me if there is a name to this? is it obsessive-compulsive personality disorder? I am going to talk to a doctor friend next week and explain some of this to her, but I don't thing he will go for therapy anymore, because he says yes, then a few days later, changes his mind. does medication help in this instance? what can I do if he wont go for help? our counselor said he has a long way to go because he is so black and white. please help me.
This Disclaimer applies to the Answer Below
Dr. Dombeck responds to questions about psychotherapy and mental health problems, from the perspective of his training in clinical psychology.
Dr. Dombeck intends his responses to provide general educational information to the readership of this website; answers should not be understood to be specific advice intended for any particular individual(s).
Questions submitted to this column are not guaranteed to receive responses.
No correspondence takes place.
No ongoing relationship of any sort (including but not limited to any form of professional relationship) is implied or offered by Dr. Dombeck to people submitting questions.
Dr. Dombeck, Mental Help Net and CenterSite, LLC make no warranties, express or implied, about the information presented in this column. Dr. Dombeck and Mental Help Net disclaim any and all merchantability or warranty of fitness for a particular purpose or liability in connection with the use or misuse of this service.
Always consult with your psychotherapist, physician, or psychiatrist first before changing any aspect of your treatment regimen. Do not stop your medication or change the dose of your medication without first consulting with your physician.
Answer:
What you are asking for (a definitive diagnosis) is not possible (or ethical) to give you over the net. Your husband will have to be seen by a competent Doctor for diagnosis if you want the "definitive" answer to your question. However, whatever is going on, your description does suggest that the term "obsessive" might fit how your husband acts. There are broadly two forms of obsessive disorders: Obsessive-Compulsive Personality Disorder (OCPD; a personality style characterized by preoccupation with details and rules, perfectionism that interferes with getting things done, over devotion to work, over-conscientiousness, emotional rigidity or stubbornness, etc.) and Obsessive Compulsive Disorder (OCD; a serious anxiety disorder characterized by the presence of either obsessions (intrusive, often unwanted, repetitive thoughts or impulses) or compulsions (repetitive often ritualized actions (physical such as hand washing or door-lock checking, or mental such as counting or praying) that the person feels compelled to perform in order to reduce overwhelming distress. There are some helpful treatments for OCD including medications and some cognitive behavioral interventions. OCPD can also be helped some by these means. Both disorders create real problems for the afflicted person and often for his/her spouse and family. You should consider getting some therapy or finding a support group for yourself – because you are suffering apart from whatever is going on with your husband.
Good Luck.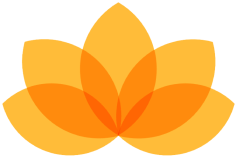 Myndfulness App
Designed to Help You Feel Better Daily
Download Now For Free
Ad