Pornography # 2: Should I Go Or Should I Stay?
Question:
We have been married for over 20 years. With four children. As well as have been extremely involved with our church which holds very high standards of morality. My husband had spent most of his time at work or involved in church service. He loves to take vacations with the family, but makes it a point to avoid me as much as possible. To the point of when he is home he goes to his room or stays in the kitchen watching tv verses with us. I just found out he has been addicted to phonorgraphy as well as what that includes. He has recently been diagnosised with schizoid personality disorder as well. Its been a long and lonely life for me and my children as well. He says he has changed his ways yet his neglect is much the same. Intimacy is another issue with him. My problem is I have developed several disorders trying to cope. Depression, Anxiety, Panic, Codependency to name a few. I have started my own business but its not at all successful yet. I have been working on it about 1 year. I have had trouble finding mental help and am working on getting into a group as well as counselling. I am on medication. I would like to leave but feel paralized with fear. Money is an issue. Can he really change? He's had his addiction over 30 years. He want to keep the marriage. I don't know if I can care for the family money-wise without him. He does help some at home and is the main provider. What are my options and choices as well as what is the real chance to work it out? I am devistated about his lifestyle. I thought we had the same value system. I don't know which way to turn, I want to be well and finacialy able to care for my kids before I make any moves, if I make any moves. My mental condition concerns me as far as staying. It's been over 1 year when it all came out. Thats when I started my own business 6 months later.
This Disclaimer applies to the Answer Below
'Anne' is the pseudonym for the individual who writes this relationship advice column.
'Anne' bases her responses on her personal experiences and not on professional training or study. She does not represent herself to be a psychologist, therapist, counselor or professional helper of any sort. Her responses are offered from the perspective of a friend or mentor only.
Anne intends her responses to provide general information to the readership of this website; answers should not be understood to be specific advice intended for any particular individual(s).
Questions submitted to this column are not guaranteed to receive responses.
No correspondence takes place.
No ongoing relationship of any sort (including but not limited to any form of professional relationship) is implied or offered by 'Anne' to people submitting questions.
'Anne', Mental Help Net and CenterSite, LLC make no warranties, express or implied, about the information presented in this column. 'Anne' and Mental Help Net disclaim any and all merchantability or warranty of fitness for a particular purpose or liability in connection with the use or misuse of this service.
Always consult with your psychotherapist, physician, or psychiatrist first before changing any aspect of your treatment regimen. Do not stop your medication or change the dose of your medication without first consulting with your physician.
Answer:
First of all, give yourself a pat on the shoulder for having a spine and knowing what you need and what is bad for you. You may be paralized with fear, but who isn't when faced with major life decisions? I'm gratified to see that you have sought help by seeking medication therapy for your psychological issues, and for having started the process of becoming more financially independent by starting your own business. These are difficult steps in the right direction and should not be glossed over. You've done well so far. You want to know what your options and choices are. Well, basically, you can leave the marriage (which as you've already figured out will be easier to do if you find a way to support yourself prior to making that decision), or you can work within the marriage for reform. Since you are already in the marriage, it may be that you'll want to exhaust the posibilities for making the marriage work better before you decide to leave. Your situation requires marital therapy with an experienced professional counselor, I think. You want an experienced independent third party who will take no sides, and help you to figure out a path towards a healthier, more intimate relationship. This is probably not a job for a church counselor, but rather for someone who is scientifically trained and who has been doing this work for a number of years. Here at Mental Help Net, we're big fans of an approach called 'behavioral marital therapy' (which is a short-term therapy that has the best evidence for being a proven helpful approach to marital problem solving), but most any senior licensed social worker, marital and family counselor or psychologist ought to be able to help. Let your faith be a comfort, but realize that a fair number pastors are often unprepared to offer more than urges towards prayer when confronted with serious marital crises. Prayer will definitely help, but it probably won't do the entire trick here. Talk to your husband and see if you can't get him to agree to go for therapy with you. Marital therapy is less likely to work for you if he isn't willing to actively participate. And keep in mind as you attend therapy, that both of you will have to compromise if you are to get anywhere. I wholeheartedly applaud your efforts to become more financially independent. The world has changed a great deal since you were a child and it is vital these days for a woman to be able to support herself. A great deal of the fear you are experiencing right now will be off you if you can at least get by on your own. You may want to talk with someone like a career counselor who can help you to evaluate whether your business will ultimately prove workable, and who can perhaps help you develop a 'plan b' and a 'plan c' for making money if your business doesn't end up working out. There's no shame if that happens, by the way. Most small businesses don't work out. It will also be important that you start taking some time for yourself to work on yourself as an independent human being and not just as a mother or a wife. Get yourself into a short-term indivdual or group therapy and allow yourself to talk over your issues and concerns with an objective supportive third party (or parties). Give yourself permission to explore an interest and go for it (be that an art or music class, a weekly walk with a friend, a yoga class, or whathaveyou. Explore self-help resources like Clay Tucker-Ladd Ph.D.'s Psychological Self Help Website that can help you to learn how to cope with anxiety and depression. Start taking the time to take care of yourself, and the rest of your burdens will lessen a little.
More "Ask Anne" View Columnists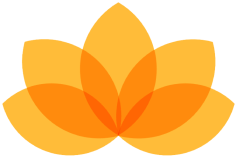 Myndfulness App
Designed to Help You Feel Better Daily
Download Now For Free
Ad