Pregnant And Possibly Schizophrenic
Question:
I am twenty-five-years-old. I am also pregnant and believe to be schizophrenic. I ignored some of the signs. But I first discovered I had a problem in my mid-teens. I would hear voices(my own), and I just didn't understand it. I was okay for a little while. Then I had a re-lapse. I was sitting in a movie theater, feeling that a person on the screen was trying to "kiss me" or vice versa. It freaked me out. I was okay for a while longer. Then I had another re-lapse. I couldn't look at streets unless they were freshly paved, I couldn't move my head in certain directions. It almost felt like I was a puppet on a string. And watching television was extremely difficult. I was okay for a long while after that. Now I seem to be suffering again. I work as a hostess at a seafood restaurant. I often find myself becomming angry with the customers, thinking I want to bite their finger(s) off. I would never do it of course. My new thing is to try and find patterns in my thought process. When I don't find one(or when I think I've found one but something throws it off), I become uneasy. I am unable to experience pleasure, and I don't seem to be motivated. I have problems focusig on what I'm doing, I spend long periods of time alone. And, just the other day, I heard someone call my name. No one was there. What's wrong with me? Am I schizophrenic? I am seeing my social worker tomorrow. I don't want to tell her about any of this. I'm afraid she will put it in her files and my baby will be taken away from me when it's born.
This Disclaimer applies to the Answer Below
Dr. Schwartz responds to questions about psychotherapy and mental health problems, from the perspective of his training in clinical psychology.
Dr. Schwartz intends his responses to provide general educational information to the readership of this website; answers should not be understood to be specific advice intended for any particular individual(s).
Questions submitted to this column are not guaranteed to receive responses.
No correspondence takes place.
No ongoing relationship of any sort (including but not limited to any form of professional relationship) is implied or offered by Dr. Schwartz to people submitting questions.
Dr. Schwartz, Mental Help Net and CenterSite, LLC make no warranties, express or implied, about the information presented in this column. Dr. Schwartz and Mental Help Net disclaim any and all merchantability or warranty of fitness for a particular purpose or liability in connection with the use or misuse of this service.
Always consult with your psychotherapist, physician, or psychiatrist first before changing any aspect of your treatment regimen. Do not stop your medication or change the dose of your medication without first consulting with your physician.
Answer:
The diagnosis of a mental illness of any kind is extremely complicated. Believe it or not, people can experience an occasional hallucination or delusional thought without really having a psychotic illness. Severe stress, a life crisis or any number of factors, including drinking or using drugs, can induce a weird set of thoughts and even hearing voices or seeing things that others cannot see. There are types of severe depression that can be accompanied by delusions or hallucinations. Symptoms such as lack of motivation, anger, self isolating, and the inability of experience pleasure can signify major depression or a number of other serious mental illnesses including schizophrenia. This is why the average person cannot make an accurate diagnosis about themselves or others.
At the very same time the symptoms you describe can be indicative of a psychotic or schizophrenic illness. Delusions are beliefs that have no real basis. For example, believing the characters in a movie are speaking to you or about you would be called a delusion. The most common type of delusion is what is called paranoid thinking. In this delusion, people with schizophrenia believe that others want to harm or kidnap them. Hallucinations are characterized by either hearing, seeing, feeling, tasting or smelling things that are not present. The most common type of hallucination are the auditory type in which the individual is hearing voices when no one is present. All of these delusions and hallucinations are referred to as postive symptoms of psychosis or schizophrenia.
In addition to the positive symptoms there are negative symptoms of schizophrenia. In these, the individual has no desire or energy to speak to, interact with or have anything to do with other people. The person seems to lack the will to be with others and live their lives. The tendency is to withdraw into isolation.
Whenever a person is experiencing symptoms such as those described in this E. Mail it is always important to have a consultation with a Psychiatrist. In this way, a proper diagnosis can be made and treatment can begin. Psychiatrists are medical doctors who diagnose this type of severe illness and can prescribe the appropriate types of medications. There are many medications available that reduce or eliminate the types of symptoms being discussed in this answer. Along with medication, it is important to enter psychotherapy. The benefits of psychotherapy include learning how to cope with a serious mental illness like schizophrenia.
Therapists are Standing By to Treat Your Depression, Anxiety or Other Mental Health Needs
Ad
Psychotic illnesses, particularly schizophrenis are degenerative in nature. What this means is that without medical treatment for these illnesses psychotic sympoms can worsen and the condition can become more severe with each episode of the illness.
It is important to understand that children cannot be removed from a parent simply because they have been diagnosed with a mental illness. Children are removed from homes when evidence of abuse and or neglect has been found. Even if a person is diagnosed with a schizophrenic illness, children will not be removed from their home as long as they are not being abused. Even people with the most severe mental illnesses are allowed to keep their children. It is important that they take their medication to control their symptoms which allows them to function in society. If an individual has a chronic and debilitating mental illness such as schizophrenia, family members often help in raising the children in order to reduce the stress that might cause a relapse.
More "Ask Dr. Schwartz" View Columnists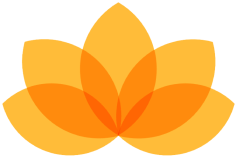 Myndfulness App
Designed to Help You Feel Better Daily
Download Now For Free
Ad