Question:
I know I have bipolar that is not a shock for me. I was always able to take care of myself but now I am pregnant and I am worried about the baby. Will i be able to care for my child with the disease I have and is there a chance that my child will have the same disease? What is the percentage of my child getting this? I got it from my grandmother. I am married and I do not take meds. It has been really hard for me to hold a job because when I get into my depressed part I can't get out of bed to go to work. I have different episodes everyday to twice a day. Thank you
This Disclaimer applies to the Answer Below
Dr. Schwartz responds to questions about psychotherapy and mental health problems, from the perspective of his training in clinical psychology.
Dr. Schwartz intends his responses to provide general educational information to the readership of this website; answers should not be understood to be specific advice intended for any particular individual(s).
Questions submitted to this column are not guaranteed to receive responses.
No correspondence takes place.
No ongoing relationship of any sort (including but not limited to any form of professional relationship) is implied or offered by Dr. Schwartz to people submitting questions.
Dr. Schwartz, Mental Help Net and CenterSite, LLC make no warranties, express or implied, about the information presented in this column. Dr. Schwartz and Mental Help Net disclaim any and all merchantability or warranty of fitness for a particular purpose or liability in connection with the use or misuse of this service.
Always consult with your psychotherapist, physician, or psychiatrist first before changing any aspect of your treatment regimen. Do not stop your medication or change the dose of your medication without first consulting with your physician.
Answer:
First, let me state that you do not have a disease. You have a disorder and there is the world of difference. Having Bipolar disorder does not mean that you "caught it" like a cold or virus. You have a chemical imbalance in your brain that causes the shifting of moods from depression to mania in this disorder. These shifts in mood cause unfortunate behavioral changes and that is why this is a behavioral disorder and brain disorder and not a disease.
Second, your question of whether or not your baby will inherit this disorder is difficult to assess because the answer depends upon many genetic factors that I know nothing about. For example, if your husband does not have this disorder and no one in his family history ever had the disorder then it reduces the chances that your children will inherit Bipolar disorder. However, they will inherit the gene that you have for it. Even though your children will carry the gene for Bipolar it will be "recessive" and that means that they will have none of the symptoms. If your husband does carry a gene for it then it increases the chances that your children will actually have the disorder. If you both have Bipolar disorder your children have a fifty percent chance of inheriting it. See what I mean when I say it's difficult to predict?
Third, your ability to care for your child depends on the severity of the disorder whether or not you take medications. Certainly, after giving birth it would make sense for you to take the medications necessary for you to control you symptoms and function in ways that will allow you to handle the responsibilities that come with mothering a baby. You need to ask your doctors if it's alright for you to breast feed after giving birth and starting medications. If not you can bottle feed much as many women do today for a variety of reasons, both personal and necessary. In my opinion caring properly for your baby is more important than breast feeding.
I would suggest that if your mother or other relatives are available to assist you in caring for your baby that you use their help. Keeping stress at a minimum is important, along with medications, in controlling this disorder.
Therapists are Standing By to Treat Your Depression, Anxiety or Other Mental Health Needs
Ad
Medication and support or help from family and friends are the keys to allowing you to nurture your baby.
By the way, I assume your husband works but when he is home he should be able to help as well.
Best of luck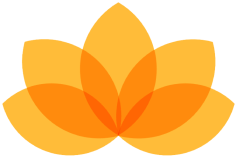 Myndfulness App
Designed to Help You Feel Better Daily
Download Now For Free
Ad