Question:
my 11yr old has started failing in school, before she was an a/b student. She is very hateful to entire family most of the time. She ran away last saturday and when it got dark went to her friends house, called the police and told them she was physically abused, which is not the case, in fact I probably dont discipline her enough. She was very spoiled as she is the baby of 3 having 2 older brothers. She has had the best of everything and yet is mean and ungrateful. She ran away because she was grounded due to her grades. I am at the end of my rope. SHe is also on trazadone because without it she cant and wont sleep. Please help me.
This Disclaimer applies to the Answer Below
Dr. Schwartz responds to questions about psychotherapy and mental health problems, from the perspective of his training in clinical psychology.
Dr. Schwartz intends his responses to provide general educational information to the readership of this website; answers should not be understood to be specific advice intended for any particular individual(s).
Questions submitted to this column are not guaranteed to receive responses.
No correspondence takes place.
No ongoing relationship of any sort (including but not limited to any form of professional relationship) is implied or offered by Dr. Schwartz to people submitting questions.
Dr. Schwartz, Mental Help Net and CenterSite, LLC make no warranties, express or implied, about the information presented in this column. Dr. Schwartz and Mental Help Net disclaim any and all merchantability or warranty of fitness for a particular purpose or liability in connection with the use or misuse of this service.
Always consult with your psychotherapist, physician, or psychiatrist first before changing any aspect of your treatment regimen. Do not stop your medication or change the dose of your medication without first consulting with your physician.
Answer:
It sounds very much like your daughter is troubled with mental health problems. The fact that such a young person has been prescribed Trazadone is a clear indicator that something is wrong. As a harried and harassed mother you are understandably frustrated and wanting to think of your pre teen as "spoiled." Running away from home and experiencing declining grades in school after previously doing well in school have nothing to do with being a "spoiled child." Besides, that word, "spoiling" does not really mean very much.
Given the types of symptoms you have mentioned I want to urge you to have your 11 year old daughter evaluated by a psychiatrist who specializes in working with children. The reason why a psychiatric evaluation is important has to do with a number of possible diagnoses that could be interfering with your daughter's development. Among these are:
1. She could be experiencing Bipolar Disorder. Bipolar disorder refers to sudden mood changes. These mood changes vary from deep depression to manic behaviors. Among the manic behaviors is the inability to sleep. Other behaviors have to do with anger and irritability, and making extremely poor decisions.
2. She could be experiencing depression which, in children and teens manifests itself in just what you are experiencing with her: anger, irritability and changing grades in school.
Therapists are Standing By to Treat Your Depression, Anxiety or Other Mental Health Needs
Ad
3. It is possible that she has been introduced to drug abuse through friends at school or in the neighborhood. Drugs often account for the kinds of behavioral changes you are witnessing.
4. There could be an extremely serious school problem which she is unable to discuss and is causing anxiety to the point of altering her behavior.
5. What you describe as "spoiled" could be some form of Attention Deficit Hyperactivity Disorder.
6. There could be something medical that is affecting her behavior such as an overactive thyroid gland or some other hormonal problem which is manifesting itself now as she enters or is in puberty.
Whatever the diagnosis might be, it will determine the appropriate course of treatment for your child. If she is Bipolar, the prescribed medication will stop her mood swings, balance her temperament and allow her to function as a student, friend and family member.
In the same way, the diagnosis will determine the medical treatment along with the appropriate psychotherapeutic approach which could include some family therapy sessions.
The pre teen period of time can be difficult for many girls as they enter puberty. Body changes, which are driven by the out pouring of huge amounts of hormones catches many children and their families by surprise.
You really need to get expert psychiatric help for your daughter and that will help the entire family.
More "Ask Dr. Schwartz" View Columnists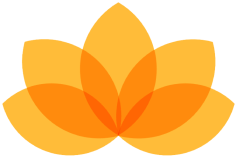 Myndfulness App
Designed to Help You Feel Better Daily
Download Now For Free
Ad