Rate The Public Mental Health Hospitals By State
Question:
Do you know where I can get information on which State Mental Health Hospitals provide the best level of mental health care for chronic mental health patients? Both me and my advocate friends are wondering and seriously considering relocating to those locations with our mentally ill loved ones. Currently, I live in Kent, WA which is near Seattle Washington. My son is bi-polar/schitzophrenic and diabetic (induced by mediations) and is at his second stay of Western State Psychiatric Hospital. I advocate for the best care possible for him and am fighting a perpetual uphill battle of low quality medical care/his non-compliance/short "windows of opportunity" when he is cooperative and cognizant which we jump on for any type of medical care from dental/general medical/psychiatric care. It is a horrendous job and very few rewards except that he is still breathing and I am so very grateful for any tiny step of progress. Please send any information you can get. Your efforts are greatly appreciated since this is such an overwhelming challenge. Believe me, we appreciate any tid-bit of information you can provide. Thank you for caring, Dr. Schwartz.

Thank you so very much!
This Disclaimer applies to the Answer Below
Dr. Schwartz responds to questions about psychotherapy and mental health problems, from the perspective of his training in clinical psychology.
Dr. Schwartz intends his responses to provide general educational information to the readership of this website; answers should not be understood to be specific advice intended for any particular individual(s).
Questions submitted to this column are not guaranteed to receive responses.
No correspondence takes place.
No ongoing relationship of any sort (including but not limited to any form of professional relationship) is implied or offered by Dr. Schwartz to people submitting questions.
Dr. Schwartz, Mental Help Net and CenterSite, LLC make no warranties, express or implied, about the information presented in this column. Dr. Schwartz and Mental Help Net disclaim any and all merchantability or warranty of fitness for a particular purpose or liability in connection with the use or misuse of this service.
Always consult with your psychotherapist, physician, or psychiatrist first before changing any aspect of your treatment regimen. Do not stop your medication or change the dose of your medication without first consulting with your physician.
Answer:
One of the great tragedies of the chronic mental illnesses is that they are great "equalizers." By "equalizer" I am referring to the fact that, in the end, chronic mental illness impoverishes those afflicted with the illness. Even with all the anti psychotic medications available today, very few patients are able to work. The pressure of work can cause a decompensation and need for re-hospitalization. What this impoverishment leads to is the need for patients with chronic mental illnesses to rely on public institutions to treat their illnesses and maintain them in the community. Since the 1960's, with the advent of the deinstitutionalization movement, large numbers of state mental hospitals have been closed and funds for the remaining institutions severely cut. This movement of closing the state hospitals was based on the following ideas: 1. With anti psychotic medications patients could be maintained in the community, 2. Keeping people locked in state facilities for many years further exacerbates the helplessness and dependence of chronic patiernts, 3. Day programs and partial hospital programs alongside residences for these patients, can provide a cheaper but more effective way to treat these illnesses and possibly enable some of the patients to learn skills and work on a part time basis.
Perhaps this is a long winded way of stating that there is, I do not believe, very much variation in treatment avialability for the chronic mentally ill who rely on public institutions. In order for your brother to avoid repeated re hospitilizations he would need to attend one of the day programs available in most if not all states. These programs provide for the full and complete treatment of people like your brother. In other words, in such a program, he would attend a variety of groups in which he would learn about his illness and how to prevent relapse. He would also have available to him vocational training with a view towards some type of work in the future. Day programs also provide psychiatry, medication and psychotherapy.
A key component of such day programs is that the patients live in half way houses available for those with chronic mental illnesses. In these half way houses there are also counselors who help maintain order and resolve any conflicts that may arise between patients. Patients are free to come and go and live otherwise normal lives because the half way houses are in the community. Usually, the only requirement is that they attend day programs with or without work of some kind. Most of this is paid for by Medicaid. Medicaid comes under the welfare program and should not be confused with Medicare which is based on Social
Security.
In addition to all of these treatment options there are organizations availabe to the beleagured families of the mentally ill. One of the major support organizations is referred to as FAMI: Family Alliance for the Mentally Ill. I would suggest you contact the FAMI available in your state and ask them what services are available for both you and your brother. You can also ask if there are particular states where the quality if care is better than where you live now, though I doubt there will be any.
Therapists are Standing By to Treat Your Depression, Anxiety or Other Mental Health Needs
Ad
Non compliance with medication is a major problem for those with chronic mental illness, particularly those who are young. No one wants to admit they have a mental illness and taking medication is a way of making that admission. That is why there are often several hospitalizations before some people will finally admit they have one of these illnesses and accept help. For some, that admission never comes. However, with the type of treatment I outlined above, which includes a lot of psycho-education to help patients and families understand the nature of the illness and how to control it, there is hope that the need to deny the illness ends and treatment is accepted.
More "Ask Dr. Schwartz" View Columnists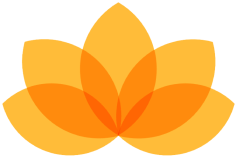 Myndfulness App
Designed to Help You Feel Better Daily
Download Now For Free
Ad