Requirements For Hospitalization
Question:
What are the requirements for a Dr. to report and/or hospitalize a patient? If they have a plan, but not a means, would the doctor be liable by law to admit the patient? What if they have a plan, but not a date? I know that if a patient has a history of such things as suicide ideation, and/or attempts that it can be a touchy situation, and most times the doctor will have the person admitted. At what point would you, as a doctor, admit a patient?
This Disclaimer applies to the Answer Below
Dr. Dombeck responds to questions about psychotherapy and mental health problems, from the perspective of his training in clinical psychology.
Dr. Dombeck intends his responses to provide general educational information to the readership of this website; answers should not be understood to be specific advice intended for any particular individual(s).
Questions submitted to this column are not guaranteed to receive responses.
No correspondence takes place.
No ongoing relationship of any sort (including but not limited to any form of professional relationship) is implied or offered by Dr. Dombeck to people submitting questions.
Dr. Dombeck, Mental Help Net and CenterSite, LLC make no warranties, express or implied, about the information presented in this column. Dr. Dombeck and Mental Help Net disclaim any and all merchantability or warranty of fitness for a particular purpose or liability in connection with the use or misuse of this service.
Always consult with your psychotherapist, physician, or psychiatrist first before changing any aspect of your treatment regimen. Do not stop your medication or change the dose of your medication without first consulting with your physician.
Answer:
In the United States, hospitalization requirements are set by State Law, and thereby vary from state to state. You will need to consult with a licensed mental health professional for your state to learn definitive answers to your questions.
In general, there is a duty to take action to preserve the safety of the patient and/or community members when a patient's actions or ideas become unsafe; when a patient has become a danger to self or to others. There are two cases that are typically regulated: suicide and homicide but we wont' talk about homicide here today. The presence of suicidal thoughts is not typically enough to cause a mental health professional to spring into action. It must be said that many many people have suicidal thoughts all the time. It is not practical or helpful or even feasible to hospitalize someone just because they are thinking of suicide. Action to hospitalize a patient tends to get taken when the patient is not only suicidal in thinking, but judged actually ready to commit suicide at any moment. It always comes down to a judgment call on the part of the professional. The professional making the judgment as to whether to hospitalize will consider the patient's statements, past history of attempts, presence of a suicide plan (a well thought out means of killing one's self such as over-dosing on pills, or slitting ones wrists with a blade and bleeding out, and such), and their understanding of whether or not the patient has actually obtained the means necessary to carry out the plan) among other variables.
Therapists who believe that one of their patients needs to be hospitalized have only a few options. They can encourage their patient to voluntarily enter the hospital, or they can call the police and urge the police to arrest the patient and forcibly hospitalize him or her. Obviously therapists prefer the former option, and will go to great lengths to convince a patient in danger to accompany them to the hospital.
Patients hospitalized for suicide don't typically stay in the hospital very long. No one can afford to let them stay! Typically, they are held for a minimum of three days during which they are medicated, participate in ward activities including therapy and observed intensively by nursing staff. If the danger is particularly acute, the nursing staff may confiscate items which the patient could use to harm him or herself – like shoelaces which could be used to make a noose for hanging. Patients are typically discharged soon after their acute crisis is over (soon after they are believed when they say they will not be attempting to kill themselves today — assuming that there are no other outstanding medical problems that need to be addressed).
Therapists are Standing By to Treat Your Depression, Anxiety or Other Mental Health Needs
Ad
More "Ask Dr. Dombeck" View Columnists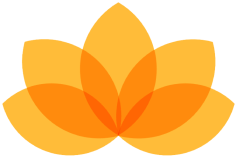 Myndfulness App
Designed to Help You Feel Better Daily
Download Now For Free
Ad