Question:
I would really appreciate your advice. I have been with my boyfriend for the past 4 years. We are both 27 years old. Recently we broke up because we seemed to be bickering over the same things over and over again -usually it was me complaining over the lack of time we spent together. He thought I was being unreasonable so we decided to split. So after about 3 weeks he called me and wanted to re-unite. We talked it through and decided to try again and also agreed that moving in together would be good for us. However I am now having second thoughts. I love this guy very much – he is my absolute best friend, I respect him and care about his life but there is something missing. I feel we are friends first (I think this is very important in a relationship) but he doesn't excite me anymore. I have had offers from other guys which have left me wondering what it would be like to meet other people. I find myself thinking of meeting a man and wanting to get married in a couple of years but I while I want to move in with my boyfriend I can't imagine marrying him. Is it normal to feel like this after 4 years? I am a restless person in other aspects of my life so maybe I am just being restless again and should stay with this guy and put all ideas of other guys out of my head. My boyfriend is a decent, honest guy who loves me very much. He said if we split up he would move away as he couldn't bear to see me with someone else. I would hate to hurt him. Please help.
This Disclaimer applies to the Answer Below
'Anne' is the pseudonym for the individual who writes this relationship advice column.
'Anne' bases her responses on her personal experiences and not on professional training or study. She does not represent herself to be a psychologist, therapist, counselor or professional helper of any sort. Her responses are offered from the perspective of a friend or mentor only.
Anne intends her responses to provide general information to the readership of this website; answers should not be understood to be specific advice intended for any particular individual(s).
Questions submitted to this column are not guaranteed to receive responses.
No correspondence takes place.
No ongoing relationship of any sort (including but not limited to any form of professional relationship) is implied or offered by 'Anne' to people submitting questions.
'Anne', Mental Help Net and CenterSite, LLC make no warranties, express or implied, about the information presented in this column. 'Anne' and Mental Help Net disclaim any and all merchantability or warranty of fitness for a particular purpose or liability in connection with the use or misuse of this service.
Always consult with your psychotherapist, physician, or psychiatrist first before changing any aspect of your treatment regimen. Do not stop your medication or change the dose of your medication without first consulting with your physician.
Answer:
For many persons, one of the hardest things to do is to be honest with yourself about what you want. I hear you saying pretty clearly that you don't want to marry this boyfriend of yours, at least not just yet. You seem to have a lot of other partnerships you want to explore first. Now, there is nothing wrong with wanting what you appear to want. The only thing is that there are consequences of your wants. By having relationships with other men, you will surely hurt your boyfriend and this will hurt you too. You may hurt him so much that you will never be able to go back to him. This would be a consequence of acting out your desires. On the other hand, there will be consequences of suppressing your desires for other men. You might be able to not act on these desires, but it is unlikely that you will be able to "put them out of (your) head" as you say. My guess is that it would be easy for you to become resentful towards your boyfriend (for 'keeping you from acting on your desires). I can't advise you on which path you should take (both have merit and both have consequences), but I can say that if you want to have experiences with other men, then now (before you are married) is the time to do it. I can also say, be honest with your boyfriend about where you are really at, even if you don't want to see where you are really at because that would hurt him and you. And be prepared to take responsibility for the consequences of your decisions. Things may not work out as you hoped (or they may, there is no telling). Good Luck, – Anne
More "Ask Anne" View Columnists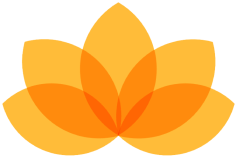 Myndfulness App
Designed to Help You Feel Better Daily
Download Now For Free
Ad