Sex Feels Wrong Now That I'm Pregnant
Question:
Just before I found out I was pregnant my boyfriend and I were going through an emotional rough patch. Since then, we have attributed it to my changing hormone levels. During that period we were not having sex, and since finding out I am pregnant I have been struggling with my sexual desires.

I should explain that my desires have always been somewhat depraved. I have never experienced sex as something romantic and natural, but dirty and lewd and shameful. I guess that's just the way I like it. The trouble is that, now that I'm pregnant I just can't allow myself to get into the mood like that.

It feels so wrong to me to have these disgusting thoughts in order to get myself off when there's an innocent child growing inside me. The result is that we've only had sex twice in nearly four months!

I'm desperate. How can I relearn how to do sex? I can't expect my fiancee to wait forever, and I don't want to either! Furthermore, we're getting married in a fortnight and I want our honeymoon to be what I always dreamed it would be and not ruined by my sexual dysfunction.

Therapists are Standing By to Treat Your Depression, Anxiety or Other Mental Health Needs

Ad

Please help.
This Disclaimer applies to the Answer Below
Dr. Schwartz responds to questions about psychotherapy and mental health problems, from the perspective of his training in clinical psychology.
Dr. Schwartz intends his responses to provide general educational information to the readership of this website; answers should not be understood to be specific advice intended for any particular individual(s).
Questions submitted to this column are not guaranteed to receive responses.
No correspondence takes place.
No ongoing relationship of any sort (including but not limited to any form of professional relationship) is implied or offered by Dr. Schwartz to people submitting questions.
Dr. Schwartz, Mental Help Net and CenterSite, LLC make no warranties, express or implied, about the information presented in this column. Dr. Schwartz and Mental Help Net disclaim any and all merchantability or warranty of fitness for a particular purpose or liability in connection with the use or misuse of this service.
Always consult with your psychotherapist, physician, or psychiatrist first before changing any aspect of your treatment regimen. Do not stop your medication or change the dose of your medication without first consulting with your physician.
Answer:
It is not that you have a sexual dysfunction but that you have a dysfunctional way of thinking about sex. For reasons known only to you and, perhaps your fiancee, you think of sex as "depraved, dirty, lewd and shameful." It's important that you start to rethink these dysfunctional beliefs.
The words, depraved, dirty and so on, are judgemental and, in this case you are judging yourself. Who is to say what is "depraved" or anything else, when it takes place between two people who are adult, caring, in love and planning a wedding? Even that old man, Sigmund Freud, said that, when it comes to sex, it is necessary that we let go of our adult and self controlled ways and revert to being very young and uninhibited with our spouse.
It is sad that you think of sex as being separate from love and romance. Dr Ruth Westheimer, the foremost expert on sexual relationships during the period prior to the 21st century, talked about the fact that husband and wife have fun with sex and invent creative and alternate ways of having sex. She also reported that sometimes two people want to have slow, romantic sex and sometimes they want to jump on each other and be "dirty" with each other, using that word in a very positive way. To repeat, as long as the couple agree on the activity, there is nothing wrong. By the way, it is normal for people to think of sex and have foreplay in those "disgusting" ways you are talking about. Every human being needs to have their passion turned on.
With regard to sex during pregnancy, you should be guided by your GYN doctor. I am not an MD but, usually, women are advised to continue to have sex with their partner during pregnancy. Discuss this with your GYN and ask any questions you have about this issue. During the time I was in private practice, many women reported to me that they felt more sexual during the early stages of pregnancy and that it was only discomfort that changed that during later stages. Of course, this is not true of all women and I don't know how many women would agree. I can only relay to you what I learned from those individuals.
I want to urge you to talk not only to your GYN about this but to your female friends, as well, if you feel comfortable doing so. It seems to me that you might find it helpful to get other women's points of view about sex. Today, most people, men and women, feel liberated from the old time guilt about their bodies and sexuality. Also, there are many books on adult sexuality that are serious and helpful for those who want to learn more about their sexuality.
I want to wish you and your fiancee a happy pregnancy, healthy baby and a wonderful marriage filled with all the sex the two of you want and without guilt. Remember, he will be your husband and "lusty" will be and is good for both of you. Sex is one of the ways two people show love to one another and that includes being free of guilt.
Best of Luck
More "Ask Dr. Schwartz" View Columnists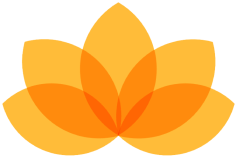 Myndfulness App
Designed to Help You Feel Better Daily
Download Now For Free
Ad