Sexual Abuse And Its Effects On Relationships Afterwards
Question:
I am a 34 year old unmarried girl. I have been repeatedly sexually abused by 3 relatives during my childhood. My elder brother has had forceful oral sex with me. I hate all of them. I am into a relationship (first and only) with a guy since the past four years and we are into a physical relationship. He knows all and wants to marry me but i dont feel like trusting him. We have lots of fights as I am mostly depressed. I feel very guilty and teary always and don't feel like enjoying anything. This is affecting my personal as well as professional life. I dont want to see a psychiatrist. Please help. Its urgent.
This Disclaimer applies to the Answer Below
Dr. Schwartz responds to questions about psychotherapy and mental health problems, from the perspective of his training in clinical psychology.
Dr. Schwartz intends his responses to provide general educational information to the readership of this website; answers should not be understood to be specific advice intended for any particular individual(s).
Questions submitted to this column are not guaranteed to receive responses.
No correspondence takes place.
No ongoing relationship of any sort (including but not limited to any form of professional relationship) is implied or offered by Dr. Schwartz to people submitting questions.
Dr. Schwartz, Mental Help Net and CenterSite, LLC make no warranties, express or implied, about the information presented in this column. Dr. Schwartz and Mental Help Net disclaim any and all merchantability or warranty of fitness for a particular purpose or liability in connection with the use or misuse of this service.
Always consult with your psychotherapist, physician, or psychiatrist first before changing any aspect of your treatment regimen. Do not stop your medication or change the dose of your medication without first consulting with your physician.
Answer:
Sadly, your story is all too familiar. Sexual abuse is all too common a problem. The abusers are often the closest possible family members. I report this to you just so you know that you are not alone with this horrible problem.
The fact that you do not feel like trusting your boyfriend is part of the problem after suffering sexual abuse. Most people have great difficulty with issues of trust after experiencing such things as incest, rape and domestic violence. Yet, it is a good and positive thing that you are able to have a physical relationship with him because it demonstrates that you do feel at least some trust in him.
The tears and depression you experience are also in reaction to the things done to you by your elder brother and others. There are several reasons for these emotional reactions:
1. People who suffered abuse of any kind feel guilty. In many ways, that seems to make no sense at all. Why should the person who was victimized feel guilty? They should not! However, they often do feel guilty because they blame themselves for what happened. Too often, people tell themselves such untrue things as, "I could have stopped it if I had tried," or, "I should have told someone and that would have put a stop to it," or, I must have done things to make it happen," and many other such things, that are not true.
Therapists are Standing By to Treat Your Depression, Anxiety or Other Mental Health Needs
Ad
2. The human body is built to respond positively to sex. In other words, our bodies are machines. When sexually stimulated, it feels good and we actually have no control over that. Even victims of rape report that it felt good, even though they were terrified. They also report feeling very, very ashamed of those feelings and feel guilty. However, even though we do not want these things to be done to us and we even hate it, the sexual response is a reflex that we really cannot control. That is another reason why the guilt reaction is so common. This happens whether the victims was a child or adult, male or female, homosexual violation or heterosexual violation.
All of this means that guilt and trust become major issues for those who have had your type of experience. Along with guilt and trust are feelings of depression because the experiences leave us feeling helpless. Feelings of helplessness always lead to depression.
Well, you are no longer helpless. What happened to you was not your fault and there is no need to feel guilty and you can learn to trust again and you even already trust your boyfriend, up to a point.
In my opinion, you need not see a psychiatrist. However, there are self help groups all around the nation. There are those self help groups made up of women who were raped during childhood or as adults. There are also self help groups for people who experienced childhood sexual and physical abuse. Their locations can be found on the Internet.
In addition, I believe psychotherapy with a psychologist or clinical social worker would help you a great deal. Either a male or female therapist would be fine but you might feel more comfortable with a female, at least, just to start.
In any case, I know you are in pain and that is why I make these suggestions.
Best of Luck to you,
Dr. Schwartz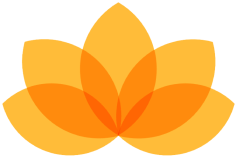 Myndfulness App
Designed to Help You Feel Better Daily
Download Now For Free
Ad