Question:
My girlfriend and I have been a couple all of our adult lives (we're 21, our relationship has lasted 3+ years, and I've known her for almost 7 years). For the most part, I thought I was happy in our relationship. I feel that I put our relationship and making her happy over making myself happy. I contributed so much and worked very hard to keep the relationship going smoothly and keep her happy. She did not work as hard or care as much about keeping me happy. She said she loved me and wanted to marry me, and I guess that was all I thought I needed, or wanted for my efforts. I thought we were serious about getting married. I'm almost done with college, and I will be earning a very desirable degree that would have allowed us a comfortable life. We shopped for engagement rings, and I even bought her one that she picked out. I was within weeks of proposing, and she dropped a bomb on me. She said she felt bored in our relationship, she felt like she was in a rut, and she had some feelings she wanted to get out. She said she wanted a break from me for a while. So we broke up, and I don't know if we are getting back together. She still says she knows she wants me in the long run, but how can I believe that? She says she wants to be free for a while, but she has a crush (as she says) on another guy. I'm sure they are seeing each other; I know she has even kissed him. But she still says she knows she wants to be with me in the long run, she just doesn't know what she wants in the short run. This all hurts incredibly. I sacrificed, gave so much effort, and really treated her great in our relationship. Her breaking up with me is not what I deserve. Is she coming back? If so, should I take her back? Even though she hurt me, I have to admit I miss her and want her back. This whole thing is making me very depressed.
This Disclaimer applies to the Answer Below
'Anne' is the pseudonym for the individual who writes this relationship advice column.
'Anne' bases her responses on her personal experiences and not on professional training or study. She does not represent herself to be a psychologist, therapist, counselor or professional helper of any sort. Her responses are offered from the perspective of a friend or mentor only.
Anne intends her responses to provide general information to the readership of this website; answers should not be understood to be specific advice intended for any particular individual(s).
Questions submitted to this column are not guaranteed to receive responses.
No correspondence takes place.
No ongoing relationship of any sort (including but not limited to any form of professional relationship) is implied or offered by 'Anne' to people submitting questions.
'Anne', Mental Help Net and CenterSite, LLC make no warranties, express or implied, about the information presented in this column. 'Anne' and Mental Help Net disclaim any and all merchantability or warranty of fitness for a particular purpose or liability in connection with the use or misuse of this service.
Always consult with your psychotherapist, physician, or psychiatrist first before changing any aspect of your treatment regimen. Do not stop your medication or change the dose of your medication without first consulting with your physician.
Answer:
It sounds as though you both need some time to sort out your feelings. Set aside this time for yourself. Use this time to explore who you are. It sounds as if your entire adult life has centered around her. I'm getting the feeling that you got into the habit of defining yourself in terms of your relationship. Often times we lose ourselves in relationships, especially long term relationships. It's great to find another person that makes you happy, but don't rely on that person for your happiness; you need to be responsible for your own happiness. It also appears to me that the two of you are on two completely different levels. She sounds as though she is definitely not ready to settle down right now. I think she is using you as her safety net. She knows that you'll be there, waiting for her, once she is done exploring to see what else is out there. You must love her very much to want to hang in there, but you need to get on with your life as well. Give her the time she is asking for, but don't put your life on hold. I know the thought of letting her go hurts, but I bet waiting for her to come back to you would hurt just as much, if not more. All broken hearts heal with time…it just takes some longer than others. No one knows what the future holds, so it may be possible to pick up where the two of you left off, but I wouldn't hold my breath. I suggest you save yourself some grief, and let go now instead of being dragged through the mud while she decides what's right for her. Just be thankful that she told you how she felt before things went any further. Hope things work out, – Anne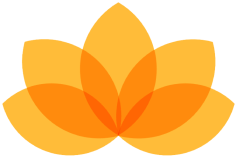 Myndfulness App
Designed to Help You Feel Better Daily
Download Now For Free
Ad