Should My 9 Year Old Daughter Be Evaluated?
Question:
When my daughter was around three she began throwing terrible temper tantrums. They usually occurred in stores when she did not get her way. She would do crazy things like pull her hair and claw at her face.The behavior problems continued once she started school. She displayed very defiant behavior such as refusing to get out from under her desk, tying her shoes together, stabbing herself in the arm with a pencil. She even walked out of school once in the third grade and threatened to walk home. She has also told terrible lies for attention, such as her brother is dying from cancer(which he is not). She even threatened once to cut herself with scissors at school.

She is now in fourth grade and has terrible mood swings. One minute she is a perfectly normal happy little girl and the next she is screaming at people. I have noticed that the episodes seem to be triggered by stress. At the end of an episode she apologizes and says she loves me but that she just cannot control herself. Her tantrums get so out of control that she says everyone hates her and threatens to kill herself. I have tried everything and have loved her unconditionally, but I am to the point that I am so stressed that I am exhausted.

Is she just a typical brat like most people say or could this be more serious. Also who should I talk to?

Thanks, A Worried Mom

Therapists are Standing By to Treat Your Depression, Anxiety or Other Mental Health Needs

Ad
This Disclaimer applies to the Answer Below
Dr. Schwartz responds to questions about psychotherapy and mental health problems, from the perspective of his training in clinical psychology.
Dr. Schwartz intends his responses to provide general educational information to the readership of this website; answers should not be understood to be specific advice intended for any particular individual(s).
Questions submitted to this column are not guaranteed to receive responses.
No correspondence takes place.
No ongoing relationship of any sort (including but not limited to any form of professional relationship) is implied or offered by Dr. Schwartz to people submitting questions.
Dr. Schwartz, Mental Help Net and CenterSite, LLC make no warranties, express or implied, about the information presented in this column. Dr. Schwartz and Mental Help Net disclaim any and all merchantability or warranty of fitness for a particular purpose or liability in connection with the use or misuse of this service.
Always consult with your psychotherapist, physician, or psychiatrist first before changing any aspect of your treatment regimen. Do not stop your medication or change the dose of your medication without first consulting with your physician.
Answer:
Your daughter is not being a "brat." What she is dispalying are symptoms of something being wrong. The "crazy things" you describe at age three are no typical of most children. That does not mean that any single behavior was abnormal. It does mean that, in combination with one another, they were not what one would expect.
Now she is in 4th grade and the problems continue. The fact that her behavior swings back and forth the way you describe points to some possible problems. For example, it does happen that a child can have a Bipolar Disorder and that may account for the changing behaviors. She could be depressed, have Attention Deficit Hyperactivity Disorder (ADHD) or any number of other possibilities. Yes, these are things for which she needs to be evaluated.
Very often parents begin looking for help from their medical doctor who can then refer you to a child psychologist for evaluation. The point is that you want a referral and not for the MD to do anything. Or, the MD could refer you to a child psychiatrist. The psychiatrist could do the evaluation and then refer you to a child psychologist for treatment.
What is so interesting is the fact that your daughter tells you that she cannot help herself. That is not the behavior of a brat. She even apologizes for her behavior and tells you that she loves you. In other words, her behavior is not willful or deliberate. She is struggling with forces that she cannot help. You need to help her by getting referred for evaluation and treatment.
Let me suggest one more option that you could use. The school psychologist could start the process of getting you help if you report these problems. This should not be difficult to do because she is having problems in school. Then, the school could make the necessary referrals and might even be responsible for paying, although I am not at all sure this is true. Nevertheless, they could point you in the right direction.
You need to get help now. The older she gets the worse these problems can become.
To repeat, your daughter is not a brat. She is a troubled child who is asking for help.
Best of Luck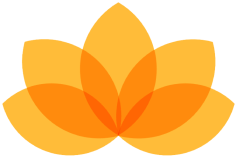 Myndfulness App
Designed to Help You Feel Better Daily
Download Now For Free
Ad