Sometimes I Regret Not Having A Proper Relationship With Another Woman.
Question:
I'm a 21 year old woman and happily engaged to a man I've been with for three years. I do want to marry him and have children with him, but he doesn't know I'm bisexual. I never told him because it didn't seem relevant. Now I feel we've been together too long for me to just come out and say it. He's also not the most understanding about sexuality. He's not homophobic, his best friend is gay, but he had a very religious upbringing and I think he's conditioned to believe sexuality is a choice. Additionally, he's overweight and I know he sometimes thinks I'm not sexually attracted to him. I don't really want to make that worse by saying I also like women.

The problem is that I sometimes regret never having had the experience of sex with another woman. I'm jealous of all the people who accepted their sexuality before they met the person of their dreams. It's not that I don't want to be with him, I just feel a bit that I'm lacking the experience of knowing for a fact that I'm bisexual, and while it's not a constant feeling, it nags at the back of my mind. I've been in love with girls and had relationships with them, but I've never had sex with one. I've never cheated, and never would. I don't see the point of being with someone and wanting someone else. I just want to not think about it, because it's not going to be relevant as long as I'm with him.
This Disclaimer applies to the Answer Below
Dr. Schwartz responds to questions about psychotherapy and mental health problems, from the perspective of his training in clinical psychology.
Dr. Schwartz intends his responses to provide general educational information to the readership of this website; answers should not be understood to be specific advice intended for any particular individual(s).
Questions submitted to this column are not guaranteed to receive responses.
No correspondence takes place.
No ongoing relationship of any sort (including but not limited to any form of professional relationship) is implied or offered by Dr. Schwartz to people submitting questions.
Dr. Schwartz, Mental Help Net and CenterSite, LLC make no warranties, express or implied, about the information presented in this column. Dr. Schwartz and Mental Help Net disclaim any and all merchantability or warranty of fitness for a particular purpose or liability in connection with the use or misuse of this service.
Always consult with your psychotherapist, physician, or psychiatrist first before changing any aspect of your treatment regimen. Do not stop your medication or change the dose of your medication without first consulting with your physician.
Answer:
In addition to the issue of bisexuality, there are several additional troubling things about your relationship with this man.
First, as long as your feel bisexual or attracted to women you are always going to be thinking about this. It is directly relevant to your relationship with your fiancee.
Second, you are about to start a marriage based on a lie. The lie is that you are fully heterosexual. The other lie is that you are attracted to him when you are not. Any marriage based on lies does not bode well for the future. A marriage that is solid stands on the ability of each partner to be fully frank with the other. If you cannot be frank and honest with him then it is predictive of future problems. You report that you do not want to hurt his feelings about your homosexual feelings. How can you be honest with your husband if you cannot discuss everything? Where do the lies stop?
Third, it is interesting, to say the least, that you struggle with your sexuality and are with a man who you fear will reject you if your reveal your sexual feelings. I agree when you point out that his religious upbringing makes him judgmental about homosexuality. It is one thing for him to have a friend who is homosexual and another thing to accept his wife for having homosexual leanings.
Therapists are Standing By to Treat Your Depression, Anxiety or Other Mental Health Needs
Ad
Four, how can you have a happy relationship if you have to deny your feelings and fantasies? One feeling you struggle with is that you are not attracted to him. Yet, you are willing to enter a marriage, one of the most intimate kinds of human relationship that exists.
In my opinion, you are setting yourself up for a very unhappy future. Even if you were fully heterosexual, you remain unattracted to this man. You have a lot of careful thinking to do. Perhaps seeing a therapist would help you sort things out before you make what could be the biggest mistake of your life. Remember, it can be disastrous to marry someone who you are not attracted to regardless of hetero or homo sexual issues.
Best of luck
More "Ask Dr. Schwartz" View Columnists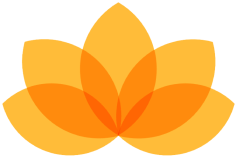 Myndfulness App
Designed to Help You Feel Better Daily
Download Now For Free
Ad