Somatization And Hypochondrias
Question:
I've never posted here before but I feel it's time to try and find information on my mother's health problems. I am 34 yrs old and for as long as I can remember my mother has been sick…from what exactly I'm not sure! When I was younger I remember her always taking a lot of pills. she was on the psychiatric ward for depression/nervous breakdown (once or twice). As I got older she was always visiting doctors and getting tests done…she always seemed to think she had every disease (from reading medical books)…but nothing was ever found! She always exhibited signs of low self-esteem and confidence (always getting me and my sisters to call places for information for her, ordering things, never liked to call herself…has gotten over this mostly…but still asks for me to call some place when she doesn't want to!) As I get older I see a woman who has a food addiction (she says this), spends excessively at times, depressed, extreme irritability (especially if one of us has a different point of view than hers), or if she isn't getting her own way…no one (not even my father) can get mad with her or her behavior because she gives us too much grief. Physically, always totally exhausted, body pain, etc…says is related to chronic fatigue syndrome/fibromyalgia that she has. She has been like this our whole lives…we always have to walk on eggshells around her. …don't get me wrong…she can be the sweetest, most generous person in the world…but she never seems happy (for very long anyway, and it's getting worse). She says it's because she is so sick…she can't have a life…because she is too tired/or in pain! We want to help but because of the long history of acting this way I'm not sure if it is actually a physical thing…she has left more doctors because they in one way or other have told her that it's in her head! She has had physical symptoms but no sign of disease…I really don't know how to help…it is very hard to be supportive everyday with a person who has always complained about being sick…who's whole life revolves around how sick she feels!
This Disclaimer applies to the Answer Below
Dr. Dombeck responds to questions about psychotherapy and mental health problems, from the perspective of his training in clinical psychology.
Dr. Dombeck intends his responses to provide general educational information to the readership of this website; answers should not be understood to be specific advice intended for any particular individual(s).
Questions submitted to this column are not guaranteed to receive responses.
No correspondence takes place.
No ongoing relationship of any sort (including but not limited to any form of professional relationship) is implied or offered by Dr. Dombeck to people submitting questions.
Dr. Dombeck, Mental Help Net and CenterSite, LLC make no warranties, express or implied, about the information presented in this column. Dr. Dombeck and Mental Help Net disclaim any and all merchantability or warranty of fitness for a particular purpose or liability in connection with the use or misuse of this service.
Always consult with your psychotherapist, physician, or psychiatrist first before changing any aspect of your treatment regimen. Do not stop your medication or change the dose of your medication without first consulting with your physician.
Answer:
Your mother sounds like she may have more than one difficulty going on at once. If you want to really get a handle on it all you'll need to take her to see a psychiatrist or psychologist and get her diagnosed. In the mean time I'll comment on a few of the things that might be going on here.
First, there is a well known coping process known as Somatization that some persons tend to use. A person somatizes when he or she converts psychological distress into physical symptoms. For instance, if a person is anxious but can't cope with the shame of being anxious, he or she might understand the anxiety in purely physical terms and interpret it as a sign of physical illness (such as back pain, fatigue, etc.). This type of coping is generally thought to be developmentally early (childlike) as compared with other forms of coping such as sublimation. Somatization is also sometimes associated with personality disorders such as Histrionic Personality Disorder.
Also related to Somatization is Hypochondriasis. Hypochondriasis is defined (in DSM-IV) as a "preoccupation with fears of having, or the idea that one has, a serious disease based on the person's misinterpretation of bodily symptoms. The preoccupation persists despite appropriate medical evaluation and reassurance". A person who acts this way is generally known as a Hypochondriac.
More "Ask Dr. Dombeck" View Columnists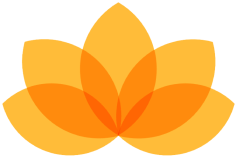 Myndfulness App
Designed to Help You Feel Better Daily
Download Now For Free
Ad