Question:
Hi There I suffer from depression, but for a number of years previously was able to use it to work for me. Right now I'm stuck in a rut and can't seem to get going! I have great ideas and the time to achieve my goals but I seem to be stuck in a 'lazy' rut! I am at age 50 and need to make radical changes, but am overwhelmed by even trying to. My history in a nutshell: Abusive father, was abused by him in ALL ways Mother died when I was 10 Step mom made me feel like an outsider (I was the only one from My Mom living with them) Divorced after 23 years of marriage-ex had string of affairs Lost everything, except my children& myself 2 son 25&27 live in CT we have a very good, open relationship. Had an emotionally breakdown +- 15 years ago, initially had RET Later went for Psychodynamic therapy for about 4 years, ended in 2002 BEST thing that I ever did for myself was having the therapy and was able to apply what I learnt for awhile. Moved to KZN in 2004 to live with a very good man and we have a very comfortable relationship. He has 2 daughters 19&21, they live with us and I now have a very good relationship with them. It was tough in the beginning. It was very hard leaving my sons behind, but I believe that geographical synchronicity played a big role in doing so as they have really done well for themselves and have become totally independent with me living away from them. Especially my eldest son as was always very emotionally dependent on me. We still have an excellent relationship. A year ago we had break in at our home, (in fact for a whole year we many attempted break-ins) they entered with shotguns; pangas etc and luckily we managed to get away and alert the armed response. We live in a very high crime rate little town north of Durban Since then I have really gone backwards mentally emotionally and general health wise. Since moving here: I have picked 35kg (still had 15 to loose!!) Smoke like a chimney Don't do any exercise Very depressed and back on 2 anti-depressants daily (nuzak) Being treated (degranol) for shingles, although I don't have the rash, I have the pain. I have not been able to really make where we live homely. I get sick often –Sinus/flu/bronchitis etc Have problems with my feet-ligaments in the 1 and tendon problems in the other. I have this tendency to do every thing for others but somehow in doing so neglect/loose myself, this is an old pattern, but I am back in it again. I also have very high levels of cortisol and I know this is from the stress and my autonomous thinking pattern preparing me for the 'emergency'. I am sorry but the "nutshell" turned into a rather large nut! (Excuse the pun 🙂 ) Where do I start? Your input would be greatly appreciated. Regards Dawn
This Disclaimer applies to the Answer Below
Dr. Schwartz responds to questions about psychotherapy and mental health problems, from the perspective of his training in clinical psychology.
Dr. Schwartz intends his responses to provide general educational information to the readership of this website; answers should not be understood to be specific advice intended for any particular individual(s).
Questions submitted to this column are not guaranteed to receive responses.
No correspondence takes place.
No ongoing relationship of any sort (including but not limited to any form of professional relationship) is implied or offered by Dr. Schwartz to people submitting questions.
Dr. Schwartz, Mental Help Net and CenterSite, LLC make no warranties, express or implied, about the information presented in this column. Dr. Schwartz and Mental Help Net disclaim any and all merchantability or warranty of fitness for a particular purpose or liability in connection with the use or misuse of this service.
Always consult with your psychotherapist, physician, or psychiatrist first before changing any aspect of your treatment regimen. Do not stop your medication or change the dose of your medication without first consulting with your physician.
Answer:
Hi Dawn,
It should go without saying (but I will say it here) that you need to stop smoking. Your sinus, flu and bronchitis difficulties are being greatly exacerbated by smoking. In the end, you run the risk of Emphazema, lung cancer and breast cancer if you do not stop the cigarettes now. There are new medications available by prescription from your Medical Doctor to help you stop smoking. One of them is named Chantix. This and the other new medications work very differently from earlier treatments for smoking. Chantix blocks the craving for cigarettes so that the suffering and yearning formerly associated with quitting smoking no longer occurs.
Even though you have some ligament problems it is important for you to begin an exercise program approved by your doctor. There is treatment for ligament and foot problems and there is no need to worsen those conditions if you use the proper exercise program. Only you Doctor who is familiar with your medical history can make those recommendations. We know that exercise goes a long way towards reducing the effects of stress and towards relieving depression.
Let's not forget that reaching age 50 is a critical turning point in the lives of most people. Believe me, I know because I just celebrated my 65th birthday. The realization of advancing age, mortality, the loss of youth and the prospect of old age can all be very unnerving. Someone is quoted as having said that aging is not for the faint of heart. No doubt, the fact of reaching age 50 has contributed in some way to your feelings of depression and stress.
Therapists are Standing By to Treat Your Depression, Anxiety or Other Mental Health Needs
Ad
Experiencing a break-in at your house is one of those experiences that cause people to feel traumatized, violated and unsafe. This experience has played a larger role than you may realize in how you are feeling these days.
I would suggest some of the following things if they are possible:
1. Stop smoking
2. See your MD and start exercising
3. You are already taking anti depressant medications, now you need to return to psychotherapy. Medication alone is not enough.
4. Move to a safer neighborhood where you will feel less vulnerable and less stressed. Today rents tend to be high even in high crime areas so that it might not make such a financial difference to move.
5. Get involved in meditation. Meditation is a wonderful way to reduce stress.
Best of Luck
More "Ask Dr. Schwartz" View Columnists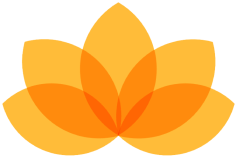 Myndfulness App
Designed to Help You Feel Better Daily
Download Now For Free
Ad