Question:
dear anne, i have been with my boyfriend for about a year and he introduced me to the swinger lifestyle, and i did it so he would like me, but i just cant take it anymore and everytime i tell him that i dont want to do it anymore he just tells me that it will be okay "i want to live a little before i get old, i'm not going to leave you" but he just doesnt understand how bad it hurts me to see him with some other girl, i feel like shit, like i'm boring and unattractive…how can i get through to him how bad it hurts me, i even told him that i tried to kill myself over it, yet he continues to try to find people to be with…please help me before its too late
This Disclaimer applies to the Answer Below
'Anne' is the pseudonym for the individual who writes this relationship advice column.
'Anne' bases her responses on her personal experiences and not on professional training or study. She does not represent herself to be a psychologist, therapist, counselor or professional helper of any sort. Her responses are offered from the perspective of a friend or mentor only.
Anne intends her responses to provide general information to the readership of this website; answers should not be understood to be specific advice intended for any particular individual(s).
Questions submitted to this column are not guaranteed to receive responses.
No correspondence takes place.
No ongoing relationship of any sort (including but not limited to any form of professional relationship) is implied or offered by 'Anne' to people submitting questions.
'Anne', Mental Help Net and CenterSite, LLC make no warranties, express or implied, about the information presented in this column. 'Anne' and Mental Help Net disclaim any and all merchantability or warranty of fitness for a particular purpose or liability in connection with the use or misuse of this service.
Always consult with your psychotherapist, physician, or psychiatrist first before changing any aspect of your treatment regimen. Do not stop your medication or change the dose of your medication without first consulting with your physician.
Answer:
Relationships look so different when you look at them from the outside. From the inside you are wondering how you can influence this man from hurting you but that is the wrong question, I think. You are failing to see that this relationship is abusive and in fact may very likely never get any better than it is presently. You are failing to see that you should leave the guy and not look back.
From my outside perspective, it seems that you are in a relationship with someone who fundamentally doesn't care about you. He may like you but it is a liking of convenience which disolves as soon as you ask him to do something he doesn't want to do. You have told this man that his behavior is hurting you; that you are suicidal over how he is behaving, but he isn't able (or doesn't want) to engage your discomfort and pain. Rather, he miniimizes it and tells you that things will be okay. Sure they will – they will be okay for him. Your needs and desires are apparently not important.
Given the abusive tone of your relationship, how completely self-centered this guy seems to be, and how unwilling he seems to be to take your discomfort seriously, I strongly urge you to leave him; to exit the relationship and to not speak or interact with him anymore. Do not take calls from him and do not allow him to manipulate himself back into your life after you've left. To do so will be only to set yourself up for more pain. I do not believe, based on what you have written here, that this man will ever be a good boyfriend or husband for you or for anyone else who wants anything substantial from him, like a committment.
Many women stay in relationships that are bad for them becuase they are afraid to be on their own. I suspect you may be one of these women, so I want to say clearly that this is an abusive relationship, and that the healthy thing to do is to leave. Whether or not you do take this advice and leave him, I strongly recommend that you get yourself into some psychotherapy or counseling with the goal of helping to raise your self-esteem; to help you understand that you are truly worth something and shouldn't be treated disposably. A very good way to raise your self-esteem in this instance is to work on Assertiveness Skills, for that is something you may be lacking. A therapist can help you with assertiveness, or you can read about it in books such as this one. Mental Help Net also hosts some free online self-help material concerning assertiveness training which I urge you to check out.
Therapists are Standing By to Treat Your Depression, Anxiety or Other Mental Health Needs
Ad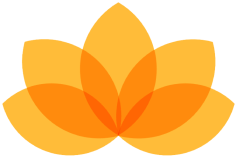 Myndfulness App
Designed to Help You Feel Better Daily
Download Now For Free
Ad