Question:
Hey there,

I'm just seeking advice about a breakup I had about a month ago. So basically my ex ended our relationship because he felt pressured. The house where he's currently living at is up for sale so I guess he's stressed at the fact that he has to move. I was crushed. Still am. We agreed to remain friends. We have some of the same group of friends so from time to time we see each other. Sometimes its a little awkward.

After about a week after the breakup he texted me random texts saying hey there, how's it going and asking about my work, etc. My friend told me my ex had said to him that he hasn't really talked to me since we broke up and that every time he tries to I'm always with friends. Our friend just told him he should just talk to me.

The texting continued a couple more times till last week when we saw each other at our friend's party. That night he acted more open and friendlier with me. I was kind of surprised but happy. He came up to me and we talked then on that night. He was being nice and not awkward. As the night ended and almost everyone went home we were alone in the basement and he asked if I was staying the night or walking home? I told him I haven't made up my mind yet. Then he offered to walk me home so I would have company if I decided to go. He told me if I decided to walk home, to just find him in the bedroom. He came back where I was moments later telling me I could just stay in the bedroom and that we could just walk in the morning. So I agreed. I didn't know he meant the SAME bedroom he was sleeping in but he seemed pretty cool with it.

Therapists are Standing By to Treat Your Depression, Anxiety or Other Mental Health Needs

Ad

When we were in bed he said good night and faced each other as if we didn't want to sleep right away. We then interlocked fingers then he went in for the kiss. After a long, adoring make out session we had hooked up that night and all I can say was that in that moment it felt so damn right and passionate. I missed him and I badly wanted to say it but I didn't. I don't want to let this go. It felt so real. I really want to know what he feels but I just don't know the right way to approach him without feeling like I'm pressuring him. We are going to the same Halloween party next weekend but we're likely to see each other before that.

So what is your advice?
This Disclaimer applies to the Answer Below
Dr. Schwartz responds to questions about psychotherapy and mental health problems, from the perspective of his training in clinical psychology.
Dr. Schwartz intends his responses to provide general educational information to the readership of this website; answers should not be understood to be specific advice intended for any particular individual(s).
Questions submitted to this column are not guaranteed to receive responses.
No correspondence takes place.
No ongoing relationship of any sort (including but not limited to any form of professional relationship) is implied or offered by Dr. Schwartz to people submitting questions.
Dr. Schwartz, Mental Help Net and CenterSite, LLC make no warranties, express or implied, about the information presented in this column. Dr. Schwartz and Mental Help Net disclaim any and all merchantability or warranty of fitness for a particular purpose or liability in connection with the use or misuse of this service.
Always consult with your psychotherapist, physician, or psychiatrist first before changing any aspect of your treatment regimen. Do not stop your medication or change the dose of your medication without first consulting with your physician.
Answer:
It is curious that your ex boyfriend felt pressured because it is unclear what he felt pressured about? Did he feel pressured by you to marry? Did he feel pressured by having to move? Does he feel pressured by the idea of being in an in an intimate relationship? My guess is that you believe that he felt pressured by you and this may or may not be true. Perhaps you need to talk to him about this?
One thing is clear and it's that you fear that if talk to him about the meaning of being in bed together the night of the party, you could lose him. However, it seems natural that you would want to have a discussion about whether or not that night was meaningful or just sex? If he cannot tolerate such a discussion then it might be best that you look elsewhere for intimacy. It would feel awful for you to have to be careful with him about anything you want to discuss. After all, you did make love that night and that has got to be confusing for you. Perhaps he is equally confused. You can only know if you ask him. You need to ask him so that you know whether you should have any expectations.
Many men get "cold feet" if the relationship with their girlfriend progresses too quickly towards any type of permanence. You could point out that, if that is so, you are in no rush either. Dating does not mean marriage. That reassurance just might calm him. However, you have to have the discussion before you can know.
Best of Luck
More "Ask Dr. Schwartz" View Columnists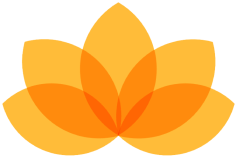 Myndfulness App
Designed to Help You Feel Better Daily
Download Now For Free
Ad