There Are No Guarantees When It Comes To Love
Question:
About seven months ago I became involved with a woman whose husband had abandoned her. At first our relationship revolved around her heartbreak over her husband's actions. He had been unfaithful to her on at least two occasions. He had moved out of the house twice. The first time he left she begged and begged for him to return and he eventually did. Less than a year after that, he left again and took all his stuff. He refused to answer any calls, ignored and abandoned her completely. He had also emotionally abused her in many other ways too numerous to go into here.

I had met her about four or five months after he left her, and with her children's encouragement she started dating other men (me).

Initially, I just listened and provided a sympathetic ear for all her problems. I told her that I would try to help make the pain go away. Slowly we became closer and closer, until one day she told me she was in love with me and that indeed I had made her pain go away. I fell in love with her also and we began a very close and loving relationship. I met and became involved with her grown children and her parents. She became involved with my children and I introduced her to my friends and family.

She filed for divorce about three months ago and all the paperwork has been submitted. In this state, the divorce becomes final six months after the day she filed.

Therapists are Standing By to Treat Your Depression, Anxiety or Other Mental Health Needs

Ad

After he was served papers, I overheard a telephone conversation when he called her and I was shocked to hear unbelievable verbal abuse coming from him. He screamed profanities at her and made treats against her. Turns out she asked to split the value of a piece of property in the divorce which he felt was his alone. I watched as she just listened to this abuse. Afterwards I told her that his behavior was awful. She stated that "he's just mad", no big deal. I was a little leery that she was so prepared to rationalize for him. In the end she capitulated and she told him that he could keep his property.

So our lives became closer and closer and we finally became engaged to be married. She promised everlasting love to me, that she would forever be faithful, and she swore that we would always be together. She also promised that she would never put anyone through the pain she has suffered. We were together every evening (we both have our own houses) and made several fun and bonding trips together. Our relationship was faith based and I truly thought God had brought us together.

About six weeks ago her ex-husband found out about our relationship. (You can probably tell where this is going) He started to phone her constantly. At first she told him not to call. But he persisted in a obsessive way. He would call fifteen or twenty times a night. I told her not to return the calls, not to talk to him, and that whatever she does, do not meet him.

Slowly she started to give in to his insistence. He even used her parents to trick her into answering the phone. He would keep her on the phone and drag out the conversation. He promised her that he would do anything, including go to church (which he had always refused to do before), go to counseling (which he had always refused to do) if she would just take him back. Then he kicked it up a notch, and confessed all the things he did to her including the adulteries. He said that he was the worst husband there ever was and he doesn't blame her for leaving. But now, he has reformed. He has learned a painful lesson and he will never do anything wrong again if she will just take him back. He calls her and cries and sobs on the phone. He plays the "I'm still your husband" card. Then last week she agreed to see him. More tears and begging.

This affected her greatly. She told me she feels so guilty. She says she felt such pressure and that she wanted to be alone.

After an agonizing day apart, we spoke and agreed that the day did nothing for either of us. At her parents' encouragement (most of her family and friends dislike her ex-husband) we went away for three days and left her cell phone behind. It was the most peaceful and loving experience. We recommitted our vows to each other and I really thought we were going to get through this.

But when we got back she listened to her messages and there he was crying and sobbing begging her to take him back.

I told her that this was pure manipulation and control. It's not her that he wants. I know it is that he doesn't want her to be with me. But in the end that really doesn't matter. It is what she wants.

She seemed to agree and things seemed to improve.

Last night we had a wonderful evening together. But when she got home he was waiting for her. (Stalking her) More theatrics and tears. I thought this was getting to a critical point so I dashed over to her house. I pleaded with her to stop this insanity. She had to be firm and tell her ex-husband the truth about us and let him go. She said that she would take care of it.

Today I woke up to none of my usual email messages from her. Or phone calls. So I tried to email her and phone her. Nothing. Nothing all morning.

Around eleven I received an email that stated this:

"I would like to share a few thoughts I've had recently. I know there are no guarantees when it comes to love. Real love requires risk, putting one's feelings out there in the most vulnerable state. Without that risk, we will never share true love with anyone. The thought of risking another chance with Steve scares me to death, but in reality, the risk would be no less with anyone. No one knows what the future holds for us. The best we can do is put our faith in God and pray that he will lead us down the right path. That path does not always lead to what we think is our best interest, but it does lead to God's will. I believe in this with all my heart."

She has continued to ignore my telephone calls.

I would really appreciate some advice on this because I think I'm a little too close to the issue think clearly.

Thank you.
This Disclaimer applies to the Answer Below
'Anne' is the pseudonym for the individual who writes this relationship advice column.
'Anne' bases her responses on her personal experiences and not on professional training or study. She does not represent herself to be a psychologist, therapist, counselor or professional helper of any sort. Her responses are offered from the perspective of a friend or mentor only.
Anne intends her responses to provide general information to the readership of this website; answers should not be understood to be specific advice intended for any particular individual(s).
Questions submitted to this column are not guaranteed to receive responses.
No correspondence takes place.
No ongoing relationship of any sort (including but not limited to any form of professional relationship) is implied or offered by 'Anne' to people submitting questions.
'Anne', Mental Help Net and CenterSite, LLC make no warranties, express or implied, about the information presented in this column. 'Anne' and Mental Help Net disclaim any and all merchantability or warranty of fitness for a particular purpose or liability in connection with the use or misuse of this service.
Always consult with your psychotherapist, physician, or psychiatrist first before changing any aspect of your treatment regimen. Do not stop your medication or change the dose of your medication without first consulting with your physician.
Answer:
It seems likely to me that your fianc?e has been in an abusive marriage with "Steve" for many years, and has always taken a rather passive role in that relationship. Steve has had the rule of the roost, and your fianc?e has put up with and given in to his control and manipulation time and time again. She probably never would have left on her own, but when he left her, she was free for a time, and lucked into meeting you (a non-abusive man). Normally, such a woman would manage to hook up with someone new who would also abuse her. Things went fine for you both, until "Steve" decided that he had to have her back, and so used all his tricks to manipulate and abuse her again. And, again, she fell for it and now has left you for him.
This woman's judgment is poor. She is not done with Steve despite all the evidence of his being a controlling monster of a man. She may indeed love you, but she is not free to love you the way you need to be loved and deserve to be loved. Her love for you is not strong enough to withstand pressure. As painful as it may be for you, I think you are best off moving on.
More "Ask Anne" View Columnists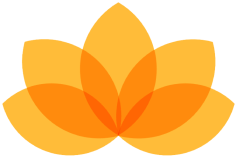 Myndfulness App
Designed to Help You Feel Better Daily
Download Now For Free
Ad