They Never Find Anything Wrong
Question:
Hi, I don't know what to do. My husband is all was sick. He misses work a lot. He has had every test i think there is. He complains of headaches, vomiting, hurting in his legs and arms, and back, a few years back in was sure he had a stroke. He has had MRI,s and all kinds of tests, they never find anything wrong. I don't know what to do for him, he was told to go and get some mental help, but he wont. This is hurting our marriage a lot. He says that i have no compassion for him when he is sick. But its not like that, after a while of the Doctors telling you there is nothing wrong, I just don't know what to do.
This Disclaimer applies to the Answer Below
Dr. Dombeck responds to questions about psychotherapy and mental health problems, from the perspective of his training in clinical psychology.
Dr. Dombeck intends his responses to provide general educational information to the readership of this website; answers should not be understood to be specific advice intended for any particular individual(s).
Questions submitted to this column are not guaranteed to receive responses.
No correspondence takes place.
No ongoing relationship of any sort (including but not limited to any form of professional relationship) is implied or offered by Dr. Dombeck to people submitting questions.
Dr. Dombeck, Mental Help Net and CenterSite, LLC make no warranties, express or implied, about the information presented in this column. Dr. Dombeck and Mental Help Net disclaim any and all merchantability or warranty of fitness for a particular purpose or liability in connection with the use or misuse of this service.
Always consult with your psychotherapist, physician, or psychiatrist first before changing any aspect of your treatment regimen. Do not stop your medication or change the dose of your medication without first consulting with your physician.
Answer:
There is a whole family of what are called "Somatoform" Disorders in the Diagnostic and Statistical Manual from which all mental illness diagnoses are made. The word "somatoform" means roughly, "having to do with the body", and these are in fact a family of mental problems where the people who have them interpret their symptoms as evidence that they have one or more physical problems, rather than having a mental problem. The most famous somatoform disorder is Hypocondriasis (you've probably heard the word "hypocondriac" before), but there are others as well, including conversion disorder, somatization disorder, pain disorder and a few others. In general people with somatoform disorders think they have one or more physical illnesses that cannot be confirmed by any amount of doctor's examination. Also, it is common for somatoform disorder patients to persist in believing that they are physically ill despite their doctor's repeated assurances that they are healthy. By definition, patients are not faking these symptoms, which can be assumed to be quite real so far as the patient is concerned. When patients are faking, other diagnoses apply.
While there is always the chance that somatoform disorder patients' symptoms are caused by a subtle medical disturbance that doctors have not correctly identified, frequently there is no 'medical' basis, and the problem is better conceptualized as a psychiatric one. This type of problem is difficult to treat. My understanding is that the average patient will visit the doctor several times a year with new complaints, and leave feeling unsatisfied if they are not treated for something.
With the complaints you attribute to him, it is right that your husband should have seen one or more doctors. Such symptoms could have indicated a neurological condition. In the absence of test results supporting a problem, however, a visit to a psychiatrist who might evaluate him for a Somatization problem would seem to be a good idea. If anyone can offer proper treatment for a somatization disorder it will be a psychiatrist. Assuming that we are talking about a somatization disorder, (and there is no way to know until a psychiatrist makes such a diagnosis), some limited form of psychotherapy that is pain-management focused rather than exploratory might be in order.
The other issue you address is what can you do to cope with this husband of yours. To the extent that having a 'diagnosis' for your husband's condition helps you to put up with him better, getting that diagnosis might be a good idea. But you sound like you are having a hard time, and just having a diagnosis won't necessarily help that. Some counseling for yourself might help you sort out these issues.
Therapists are Standing By to Treat Your Depression, Anxiety or Other Mental Health Needs
Ad
More "Ask Dr. Dombeck" View Columnists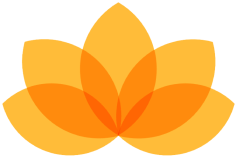 Myndfulness App
Designed to Help You Feel Better Daily
Download Now For Free
Ad