Uncommunicative Boyfriend
Question:
My boyfriend is 25 years old and I'm 29. We have been together for more than two years as a couple, but we were close friends for a long time before that. we always have talked a lot about everything and laugh and dream. we only have had a recurrent fight -I start always-, I want we live together and he doesn't by now -this is Spain, a conservative country with a dictadure (sic) still as a heavy baggage-. I'm sure of his love, he insists in that he loves me and wants to marry me in its moment. He says he wants to have children with me. I've had previous couples, he hasn't. But he looks as if he is quite more confident and easygoing than me. And less hurted. He hasn't got intimacy with anybody else, is so shy and introverted that he even doesn't talk -about serious things, personal issues, feelings- with his family, that is big, charming, and comprehensive. They ask me about him, and I don't like to be the translator. Sometimes I feel very frustrated because I don't get him, I can't reach him out, and he doesn't say a word. And I see that he suffers, but I suffer too. I have to make a big drama and talk and talk and cry and ask… and sometimes, after a whole day I get some information, and then we talk about it normally, but at that time we both are exhausted. Til the next time. And now, what happens is that I'm clinically depressed because I'm unemployed -I had to leave a fulfilling job in TV because of mobbing-, and he doesn't know how to help me. Or I'm too demanding now and don't see he's helping me. And think he's getting depressed too. We haven't had an interesting talk in weeks. Sex is still great and sweet. We haven't laughed in weeks. He doesn't call me as often and never for saying I love you as always have done. I don't know. I've asked him and he says he doesn't know what happens to him, he just don't feel ok. I've asked him if it is about me and he says is not. I'm paranoid. I feel anxious and obsessed the most of the time, I don't know what to do. I want the good times back. I don't feel strong enough for making my boyfriend speak about him and his feelings. he insists that it is not me, maybe the job but he doesn't know, maybe that he doesn't have time for anything and I don't know. He doesn't know. He says he'd like to talk about it but can't. In Spain is not as easy going to any kind of therapy or counseling. Please, please help us.
This Disclaimer applies to the Answer Below
'Anne' is the pseudonym for the individual who writes this relationship advice column.
'Anne' bases her responses on her personal experiences and not on professional training or study. She does not represent herself to be a psychologist, therapist, counselor or professional helper of any sort. Her responses are offered from the perspective of a friend or mentor only.
Anne intends her responses to provide general information to the readership of this website; answers should not be understood to be specific advice intended for any particular individual(s).
Questions submitted to this column are not guaranteed to receive responses.
No correspondence takes place.
No ongoing relationship of any sort (including but not limited to any form of professional relationship) is implied or offered by 'Anne' to people submitting questions.
'Anne', Mental Help Net and CenterSite, LLC make no warranties, express or implied, about the information presented in this column. 'Anne' and Mental Help Net disclaim any and all merchantability or warranty of fitness for a particular purpose or liability in connection with the use or misuse of this service.
Always consult with your psychotherapist, physician, or psychiatrist first before changing any aspect of your treatment regimen. Do not stop your medication or change the dose of your medication without first consulting with your physician.
Answer:
If I've understood your letter correctly, (and I'm not entirely sure I have), you've got a couple problems. First, you want to move the relationship forward by having you and your boyfriend move in together. Second, there is a fundamental communications problem in that your boyfriend is unwilling or unable to provide you (or others in his family) with information about his inner world, needs, desires and motivations. Though your desire for greater intimacy with this man is understandable, it seems unlikely on the face of it that you'll find that moving in with him will solve the communications problem. I'd suggest putting the discussion about moving in on hold for a while, while you first decide what can be done about the more fundamental communications problem. It's great that your love life with this man continues to be good. However, it seems to me that you need more than good loving from this man – you need him to be more open and communicative with you. Given what you've told me, your boyfriend is uncommunicative with everyone, not just with you. It may not be possible for him to change his style, or he may be unwilling to make the necessary changes to open himself to you. You need to decide the answers to a few questions: 1) "Can my boyfriend change to be more open with me?" 2) "If he can change, how willing is he to change?", 3) "How long am I willing to wait for him to change before I give up on the relationship?". If you don't think he can or will want to change then it may be better to just give up on the relationship. There is no point in making yourself a martyr for him when there are other men out there who might be considerably more compatible with your needs. If you do think he can change, and are willing to wait for him, you need to tell him what changes you need from him in clear language so that he understands your needs. This might sound like the following, "I need you to share your feelings with me more often and without me having to instigate a fight in order to get you to do this. I need you to spend more time with me", etc. Then you'll have to give him time and support in making the changes you've requested. And you'll have to continually reevaluate whether he is making good enough progress for you. Couples therapy would be an ideal way for you both to start making these necessary changes in your relationship. If you cannot find a good therapist, you might consider several other routes. One is to purchase books on marital therapy and how to make relationships work well through the mail. Anything by Dr. John Gottman would be a good guide, but neither I nor Dr. Dombeck has any idea if his works have been translated into Spanish. Another alternative would be for you and your boyfriend to enter into couples therapy with an online/Internet therapist.
More "Ask Anne" View Columnists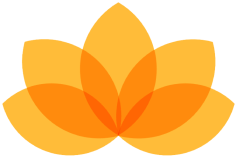 Myndfulness App
Designed to Help You Feel Better Daily
Download Now For Free
Ad