Question:
I was diagnosed with depression about 3 months ago, but lately, things have been changing. I've become very angry all the time, wanting to lash out at others for talking to me. I slit my wrists almost every day to stop the pain that I feel inside all the time. I'm starting to hear voices inside of my head-they even have names. The voices tell me how stupid I am and how ugly I am. It seems that everyone is drifting away from me and doesn't want to be near me. I can't understand any of this and I am beginning to think I was misdiagnosed or something like that. The more I research it, the less it seems to be just depression, because I'm not always depressed, but sometimes just mixed up, like I can't tell which way to go or what to do. I am afraid to tell my my mom about all this because I want to push all of it behind me. I can't stop hurting myself or hearing the voices, though. The more I think about it, the more I realize I've been like this for a while, but it never was the prominent or scary. Even as I write this, I want to just slit my wrists and sit still and do nothing, staring at the blood drip down. I do this almost every day, and I can't stop the voices or the slitting. What is wrong with me? Should I tell my doctor or what?
This Disclaimer applies to the Answer Below
Dr. Dombeck responds to questions about psychotherapy and mental health problems, from the perspective of his training in clinical psychology.
Dr. Dombeck intends his responses to provide general educational information to the readership of this website; answers should not be understood to be specific advice intended for any particular individual(s).
Questions submitted to this column are not guaranteed to receive responses.
No correspondence takes place.
No ongoing relationship of any sort (including but not limited to any form of professional relationship) is implied or offered by Dr. Dombeck to people submitting questions.
Dr. Dombeck, Mental Help Net and CenterSite, LLC make no warranties, express or implied, about the information presented in this column. Dr. Dombeck and Mental Help Net disclaim any and all merchantability or warranty of fitness for a particular purpose or liability in connection with the use or misuse of this service.
Always consult with your psychotherapist, physician, or psychiatrist first before changing any aspect of your treatment regimen. Do not stop your medication or change the dose of your medication without first consulting with your physician.
Answer:
You should definitely tell your doctor. I'd call him or her today and tell him/her at the earliest opportunity. Better still, please go down to the local emergency room and tell them there that you are hearing voices and cutting your wrists each day and that you need an evaluation by a psychiatrist. Your wrist slitting ('cutting') is very dangerous and can easily result in your death even if it is not intended as a suicidal gesture. Also – The voices you describe have the flavor of auditory hallucinations – and if this is so – there are some pretty good medicines these days that can nip them in the bud, or at least reduce them in volume and intensity.
Your diagnosis is probably not just simple depression, but that doesn't mean that you aren't depressed. It is quite possible to hear voices in the context of a severe depression with psychotic features. It is also possible to have what is termed a schizoaffective disorder (which combines symptoms of schizophrenia (voices) and depression (depressed mood/anger/aggitation). There are other possibilities to consider as well. Your psychiatrist can help to sort it all out and get you the treatment that you need – but he/she can't do this without you telling him/her ALL of your symptoms, including the voices, the cutting, the aggitation and anything else that is happening. Start the process of getting treatment for this today! Right now!
More "Ask Dr. Dombeck" View Columnists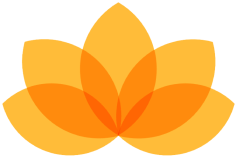 Myndfulness App
Designed to Help You Feel Better Daily
Download Now For Free
Ad