Question:
I can't remember long periods of happiness. My childhood was abusive, filled with physical as well as verbal abuse, no sexual abuse that I can recall. I'm on my second marriage. The first one I cheated on my husband, but I realize now I was too young mentally to be married. I was single for 10+ years and married a friend of my brother's. I can't really say why I've stayed married to him other than the fact I remember how bad his divorce was from his first wife (after she cheated on him, but then she married the guy afterwards). I am a very needy person. I need attention physically as well as emotionally. Neither of these attributes are qualities that my husband possesses. He's cold, and distant and has been for the entire marriage. His idea of a great sex life was on weekends only, because he had them off, meanwhile I worked as a nurse which included weekends and off shifts. So that's how life was and it was never enough for me. In the past 5+ years he has chosen to have a sexless marriage. I still don't know why I have stayed. My sister, who is 74, is always complaining about her husband's overactive libido, and my 63 year old brother and his wife have a sex life…when I hear them talk or when my sister complains about how she wishes her husband would lose interest. I just want to sink into a hole. I don't know why I stay… I have gained over 50 pounds and am 57 years old. It tears me up to think my life is over, and that I live with a man who never really had the same desires I have. He used to always say I loved to cause turmoil whenever I tried to talk to him about my needs…but I was never comfortable talking to him about my needs because I never thought he wanted to change. Tell me why am I such a moron that I allow my life to go to hell. I am retired and am not fully comfortable with the thought of being on my own financially…but his retirement will be even less than mine. Any advice would be so absolutely precious to me. Thank you, Dorian
This Disclaimer applies to the Answer Below
Dr. Schwartz responds to questions about psychotherapy and mental health problems, from the perspective of his training in clinical psychology.
Dr. Schwartz intends his responses to provide general educational information to the readership of this website; answers should not be understood to be specific advice intended for any particular individual(s).
Questions submitted to this column are not guaranteed to receive responses.
No correspondence takes place.
No ongoing relationship of any sort (including but not limited to any form of professional relationship) is implied or offered by Dr. Schwartz to people submitting questions.
Dr. Schwartz, Mental Help Net and CenterSite, LLC make no warranties, express or implied, about the information presented in this column. Dr. Schwartz and Mental Help Net disclaim any and all merchantability or warranty of fitness for a particular purpose or liability in connection with the use or misuse of this service.
Always consult with your psychotherapist, physician, or psychiatrist first before changing any aspect of your treatment regimen. Do not stop your medication or change the dose of your medication without first consulting with your physician.
Answer:
HI Dorian,
You are rather too good at saying awful things about yourself. I am referring to the fact that in one short paragraph you have called yourself "too needy," and a "moron." With the kind of "good friend" you are to yourself, you do not need enemies, as the old saying goes. I am quite sure, based on your letter, that you are not a moron. In addition, what does "too needy" mean, anyway? We are all needy. We all want and need love, attention and affection. Who is to define what "too much" of these things is?
Given the fact that you experienced a physically and emotionally abusive life while you were growing up it is no surprise that both of your marriages have been unhappy. The reason is that we tend to repeat, in adulthood, the unhappiness we experienced as children. Now, in your second marriage, you are very unhappy again. In fact, your are re-experiencing rejection and hurt again, similar as when you were a child. Remember the key word I used: "similar" unhappiness, not the same as in your childhood.
Frankly, I am not sure why your sister is unhappy with her sexually interested husband. I agree with you that she should be appreciating what she has. At their age it is terrific they can be sexually active.
Therapists are Standing By to Treat Your Depression, Anxiety or Other Mental Health Needs
Ad
You deserve the same sexual enjoyment your sister has (although she does not enjoy it). So, what can you do?
I understand your reluctance to divorce your husband. Divorce is always an unpleasant and depressing thing to go through. Also, you may harbor the notion that at your age is better to remain unhappily married than be alone. I do not subscribe to that way of thinking but that is my opinion.
It is true that, at your age, 57, there are many more available women than men. Simply, women live longer than men. What this means is that, if you divorce, you will experience lots of competition for available men. That is, if you want to remarry and some people, from their 50's onward, do not wish to remarry. Even if they meet someone, they will live together and not marry. Many more simply remain being single and enjoy their lives, free of the misery of an unhappy marriage.
You have to decide what is right for you and no one can tell you what that is. I can more than understand your reluctance to divorce. I do not understand your concern about his going through a hard time if you divorce. I do understand your not feeling good about having to struggle with such a horrible thing. On the other hand, 57 is young and you deserve a chance to live a happy life.
You have one more option, prior to divorce: Getting your husband to join you in going to marriage therapy. If he is willing to go then you have a chance at salvaging the marriage. If he refuses then you will have to face the decision of staying in an unhappy marriage or going ahead with divorce.
Best of Luck for a Happy life.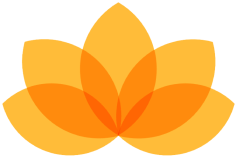 Myndfulness App
Designed to Help You Feel Better Daily
Download Now For Free
Ad