For The Health Class In Australia
Question:
Can you come up with a definition of Mental Health for our Health Class please What factors contribute to a person's mental Health? What can we do to ensure that we have good mental health Can you define Mental Illness Can you list the most common forms of mental illness in adolescents and what are the causes? Thank you for your help, Our Health class appreciates your time and cooperation
This Disclaimer applies to the Answer Below
Dr. Dombeck responds to questions about psychotherapy and mental health problems, from the perspective of his training in clinical psychology.
Dr. Dombeck intends his responses to provide general educational information to the readership of this website; answers should not be understood to be specific advice intended for any particular individual(s).
Questions submitted to this column are not guaranteed to receive responses.
No correspondence takes place.
No ongoing relationship of any sort (including but not limited to any form of professional relationship) is implied or offered by Dr. Dombeck to people submitting questions.
Dr. Dombeck, Mental Help Net and CenterSite, LLC make no warranties, express or implied, about the information presented in this column. Dr. Dombeck and Mental Help Net disclaim any and all merchantability or warranty of fitness for a particular purpose or liability in connection with the use or misuse of this service.
Always consult with your psychotherapist, physician, or psychiatrist first before changing any aspect of your treatment regimen. Do not stop your medication or change the dose of your medication without first consulting with your physician.
Answer:
I get all the easy questions (grin!). Unfortunately – you've asked very difficult questions here and what I can say about them will only be partial answers. Never the less – here is my personal whirl at them: Broadly, Mental Health more or less refers to the state of health of a persons' thinking, feeling and acting (cognition, emotion and behavior). Mental health can be contrasted with physical health which is concerned with the proper working of the body and its' organs, blood, etc. Of course it is not this simple – but for a quickie definition this will do. A person's mental health is determined by multiple things including physical/medical health, temperament, early experiences, social conditions, hygiene and self-care habits, and outlook on life. Your physical health is the foundation of your mental health (necessary but not sufficient). Physical injury or changes can cause mental illness. Some mental illness is probably also in part genetically determined – which is to say that not just anybody becomes schizophrenic – but not all persons with the potential to become schizophrenic become schizophrenic either. Temperament is a fancy way of saying that people are born with genetic tendencies to have different personalities and outlooks. Some people seem to be born with a greater tendency to become depressed than others – this tendency is called Neuroticism. How you are treated in your early life affects how well you will experience the world in your later years. Any abuse neglect or abandonment of a child can make that child have a much greater chance of having mental difficulties in later life. The social conditions around a person can have dramatic effects on how healthy they are. It is easier to become depressed when social conditions are abusive or harsh. It is also easier to become depressed when you are socially isolated. Also – lots of negative expressed emotions create an environment where it is harder for at-risk persons to remain stable. A persons hygiene is vital for their mental health. A person must avoid drugs and alcohol in order to achieve optimal mental health. Finally – persons with a positive outlook (who see the glass half-full) generally have less mental health issues than those who have a negative way of understanding the world. To avoid mental illness do the following: Manage to have psych-illness-free parents Be born with an even and easy temperament (be neuroticism-free) Avoid being abused, abandoned or neglected as a child (and as an adult) Avoid being poor (but being rich won't help any more than just being comfortable), and be involved socially take care of your physical health – don't drink or drug extensively cultivate a positive outlook on life. Mental Illness is a term best used to refer to diseases and disorders that affect people's thinking feeling and behaving. Two good examples of Mental Disorders common in adolescents would be Depression (and associated sucidality), Eating Disorders such as Anorexia Nervosa or Bulimia.
More "Ask Dr. Dombeck" View Columnists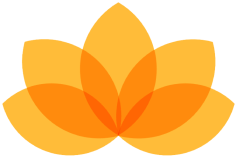 Myndfulness App
Designed to Help You Feel Better Daily
Download Now For Free
Ad