MULTIPLE PERSONALITY DISORDER? SCHIZO? BI-POLAR?
Question:
MY FIRST HUSBAND AND MY 13 YEAR OLD DAUGHTERS FATHER I THINK MAY SUFFER FROM A SPLIT PERSONALITY DISORDER. I MET HIM WHEN I WAS VERY YOUNG AND WAS OFTEN SCARED OF HIM BECAUSE OF HIS STARK MOOD CHANGES. HE WOULD OFTEN SAY THINGS AND ACT ONE WAY AND THEN 15 MINUTES LATER WOULD BECOME VERY IRRITABLE AND SAY HE WOULD NEVER SAY ANYTHING LIKE THAT. HE CHEATED ON ME AND WOULD STAY OUT OFTEN. HE MADE ME FEEL CRAZY BECAUSE HE WAS NEVER THE SAME AND ALWAYS SAID I ACCUSED HIM OF CRAZY THINGS ( EVEN THOUGH HE REALLY DID OR SAID THEM). HE WOULD BE VERY DEPRESSED AT TIMES, HE TRIED TO KILL HIMSELF ABOUT 5 TIMES. I JUST EVENTUALLY DECIDED HE JUST WAS MEAN AND TRYING TO TORTURE ME AND HE HAD ISSUES HE DIDN'T UNDERSTAND OR CARE TO UNDERSTAND. WHEN I HAD OUR DAUGHTER AND HE DIDN'T CHANGE I DECIDED T LEAVE FOR HER SAFETY. I GAVE HIM JOINT CUSTODY BECAUSE HE WAS CRYING THAT HE DIDN'T WANT HER TO THINK HE DIDN'T LOVE HER (SHE WAS THEN UNDER A YEAR OLD). I REGRETTED THAT DECISION THE MINUTE AFTER I MADE IT. HE MADE THINGS DIFFICULT FOR HER AND I BUT THE COURTS WOULD ONLY SEE THAT WE HAD JOINT CUSTODY MAKING IT MANDATORY FOE HIM TO BE ABLE TO SEE HER WHEN HE WANTED. YEARS LATER TALKING TO MY 13 YEAR OLD DAUGHTER SHE TELLS ME SHE IS SCARED OF HIM BECAUSE HE IS LIKE TWO DIFFERENT PEOPLE, THE THINGS SHE TELLS ME SOUND EXACTLY LIKE THE AT LEAST TWO DIFFERENT PERSONALITIES I HAD TO DEAL WITH. IS IT POSSIBLE HE HAS MULTIPLE PERSONALITY DISORDER?
This Disclaimer applies to the Answer Below
Dr. Dombeck responds to questions about psychotherapy and mental health problems, from the perspective of his training in clinical psychology.
Dr. Dombeck intends his responses to provide general educational information to the readership of this website; answers should not be understood to be specific advice intended for any particular individual(s).
Questions submitted to this column are not guaranteed to receive responses.
No correspondence takes place.
No ongoing relationship of any sort (including but not limited to any form of professional relationship) is implied or offered by Dr. Dombeck to people submitting questions.
Dr. Dombeck, Mental Help Net and CenterSite, LLC make no warranties, express or implied, about the information presented in this column. Dr. Dombeck and Mental Help Net disclaim any and all merchantability or warranty of fitness for a particular purpose or liability in connection with the use or misuse of this service.
Always consult with your psychotherapist, physician, or psychiatrist first before changing any aspect of your treatment regimen. Do not stop your medication or change the dose of your medication without first consulting with your physician.
Answer:
Based on the information you have provided it is difficult to know for sure what the exact disorder your former husband carries except that he is clearly disordered. We can look at some possibilities.
In some respects it does sound as though he could experience a Major Depression. This would explain his dark moods, irritability and inconsistency. In addition to Major Depression he could have a personality disorder such as Paranoid Personality Disorder. It is entirely possible and common for people to carry diagnoses that fall into two different categories. Personality Disorders are usually persistent and dysfunctional patterns of behavior that are learned during early childhood and persist throughout life.
It is doubtful that he carries a Schizophrenic diagnosis because you do not report episodes of him talking to himself, hearing voices or behaving in ways that are clearly bizarre.
As to Multiple Personality Disorder there is not enough information and it is a questionable diagnosis. There are those in the psychiatric and psychological community who are convinced that there is such a diagnosis as Multiple Personality and there are those who believe it is a myth. Regardless of that debate, MPD would fall under the category of a Dissociative disorder which is found to have its roots in overwhelming and repeated childhood trauma. Therefore, while he may not have multiple personalities he may have a type of dissociative disorder which would be best diagnosed by a psychiatrist to be certain that it is correct.
Therapists are Standing By to Treat Your Depression, Anxiety or Other Mental Health Needs
Ad
The bottom line is that it does appear that he is a troubled man who would best be served by getting himself some mental health services. A combination of medication and psychotherapy could go a long ways to help him adjust better to life than has been true up until now. Perhaps wanting to maintain good relations with his daughter would be strong enough motivation for him to get help.
At best accurate diagnoses of some of these things are tricky although psychiatry and psychology are working hard to improve the system. Whatever the diagnosis I hope he does get himself some help.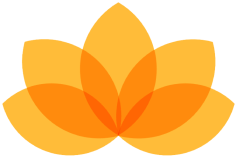 Myndfulness App
Designed to Help You Feel Better Daily
Download Now For Free
Ad