Question:
About a year ago I started experiencing anxiety attacks. These were do to several built emotions I had bottled up. (Concerning my mother's recent death) As a result of the anxiety I became sick. And for about 6 months I thought I was dying and it was constantly on my mind. With every little cold I thought I was going to die. But over the past 6 or 7 months these thoughts have changed. So this is going to sound strange. But I have always been attracted to men. But then I had a bi sexual friend who was a girl. And then I began to worry that by hanging out with her I was suddenly bi. Which would be fine if it were true. However, now I have had a boyfriend who I have been dating for 6 months and whom I love. Yet these thoughts always infiltrate my mind and I just want them to stop so I can be happy. What can I do to stop all of these intrusive thoughts?!
This Disclaimer applies to the Answer Below
Dr. Schwartz responds to questions about psychotherapy and mental health problems, from the perspective of his training in clinical psychology.
Dr. Schwartz intends his responses to provide general educational information to the readership of this website; answers should not be understood to be specific advice intended for any particular individual(s).
Questions submitted to this column are not guaranteed to receive responses.
No correspondence takes place.
No ongoing relationship of any sort (including but not limited to any form of professional relationship) is implied or offered by Dr. Schwartz to people submitting questions.
Dr. Schwartz, Mental Help Net and CenterSite, LLC make no warranties, express or implied, about the information presented in this column. Dr. Schwartz and Mental Help Net disclaim any and all merchantability or warranty of fitness for a particular purpose or liability in connection with the use or misuse of this service.
Always consult with your psychotherapist, physician, or psychiatrist first before changing any aspect of your treatment regimen. Do not stop your medication or change the dose of your medication without first consulting with your physician.
Answer:
The thoughts that are "infiltrating your mind," (an excellent way to describe it) are examples of intrusive thoughts that are called Obsessional Thinking. Obsessional thoughts are driven by lots of anxiety and you report that you have had more than your share of anxiety, especially since the death of your mother.
First, let me assure you that you are heterosexual, as you admit your self. You have a boy friend and are attracted to men. These bisexual thoughts are nothing more than examples of obsessions at work. You do not need to add to your anxiety by attempting to convince your self that you are gay. You are not.
How to stop intrusive thoughts:
1. I want to urge you to learn meditation. Meditation is extremely relaxing and allows the person let go of his stress and anxiety. That will help lessen these unhappy thoughts.
Therapists are Standing By to Treat Your Depression, Anxiety or Other Mental Health Needs
Ad
2. As part of meditation, try a visualization in which you focus on taking an imaginary journey to an ideal and wonderful place. Allow your self to see the place, hear it, feel it, smell the fragrances and fully experience it. It might be a tropical island, rainforest or what ever you love.
3. When the thoughts begin, think of something else, something very pleasant. Do not try to stop the thoughts but turn your attention to something pleasant. If you can do a meditation or visualization at that moment when the thoughts begin, then good, do it.
4. If nothing else works then it is time for medication. There are some excellent anti depressants that also reduce anxiety and prevent obsessional thinking. For that you should get a consultation with a Psychiatrist. You can speak to your regular doctor about a referral.
5. Whether you choose medication or not, another good way to approach this is to see a psychotherapist who specializes in Cognitive Behavioral therapy. That way, you can learn to modify your thinking. Of course, I tend to advocate a combination of therapy and medicine, but only if the first three suggestions do not work.
Best of Luck
More "Ask Dr. Schwartz" View Columnists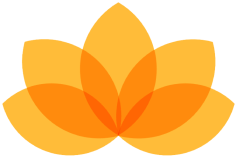 Myndfulness App
Designed to Help You Feel Better Daily
Download Now For Free
Ad