Very Harmful Transference
Question:
This website has brought me great comfort over the years as I struggled through a torturous experience with erotic transference. There may be patients who have come out of these situations unharmed or the better for it. I, however, found romantic transference to be emotionally devastating and the most difficult thing I've ever dealt with.

I've always considered myself to be relatively stable and emotionally resilient until I became abnormally attached to a psychiatrist while in a short-term treatment program. Though married, I fell madly in love with him and was deliriously happy at first, especially when I started to sense that the feelings might be mutual. Right before the program ended, he made a pass at me and I responded very awkwardly. I was confused and nervous.

Our interaction changed over night. He changed from a sensitive, attentive doctor whom I completely trusted to an insensitive and distant one. I became self-protective. I thought I could move on, but I quickly realized after I stopped seeing him that I couldn't function without him and I began calling him, hoping he would see me again. Whereas I had felt some confidence with him previously, the dynamic quickly changed and I became increasingly insecure and desperate, while I think he perceived me as demanding and difficult. I never saw him again. We communicated only through voicemail messages for months and it became humiliating for me. I was treated like I had to audition to be his patient. He also ignored my transference and acted like he didn't know why I was calling, even though I'd told him I felt dependent on him.

I finally gave up. I couldn't take both the humiliation of being so attached to someone who didn't care about me and the unbearable pain of him not caring for me. Over the next two years my mental health deteriorated further, as did my marriage. Some of my symptoms included: thinking about him every waking moment, inability to sleep or eat (I was nauseated every day of my life for 3 1/2 years), nightmares, talking to myself, intense regret that it was all my fault. I was terrified that i was teetering on the edge of insanity, so I finally sought help. I spent two years with a psychotherapist who was knowledgeable in transference, and it did help, although it did not cure me.

Therapists are Standing By to Treat Your Depression, Anxiety or Other Mental Health Needs

Ad

It's been many years and what's left now is less the transference and more the pain of the trauma. I cannot get over his abandonment of me. I rationally understand that this man had no responsibility to me and was not part of my life in any way, yet emotionally I feel like a child who had been cruelly abandoned by a parent. I don't blame him. He has no way of knowing how this impacted me, and I think he subscribes to the prevailing opinion in the mental health field that romantic transference is akin to a crush and not something serious enough to merit treatment. I don't blame him, but I will never forgive him for not offering me a safe, secure environment to work through these overwhelming feelings.

What is wrong with me that this experience had such a debilitating effect on my life and will I ever get over it?
This Disclaimer applies to the Answer Below
Dr. Schwartz responds to questions about psychotherapy and mental health problems, from the perspective of his training in clinical psychology.
Dr. Schwartz intends his responses to provide general educational information to the readership of this website; answers should not be understood to be specific advice intended for any particular individual(s).
Questions submitted to this column are not guaranteed to receive responses.
No correspondence takes place.
No ongoing relationship of any sort (including but not limited to any form of professional relationship) is implied or offered by Dr. Schwartz to people submitting questions.
Dr. Schwartz, Mental Help Net and CenterSite, LLC make no warranties, express or implied, about the information presented in this column. Dr. Schwartz and Mental Help Net disclaim any and all merchantability or warranty of fitness for a particular purpose or liability in connection with the use or misuse of this service.
Always consult with your psychotherapist, physician, or psychiatrist first before changing any aspect of your treatment regimen. Do not stop your medication or change the dose of your medication without first consulting with your physician.
Answer:
Judging from what you have written here, you became obsessed with this man. Obsessions can be very powerful and even take on the aura of a delusion. A delusion is a way of thinking that is not based on reality. An obsession is a repeated way of thinking over which the individual has no control. As you can tell, a combination of an obsession and delusion over the same issue can be unnerving and terrible.
It seems to me that the best type of psychotherapy for you would be Cognitive Behavior Therapy (CBT). I recommend it to you because it deals with unrealistic ways of thinking and, then, replacing them with thinking that is grounded in reality. All of us have unrealistic thoughts and they are automatic thoughts that plague us because they give rise to miserable feelings.
For you, CBT would help you identify which of your thoughts are automatic and, then, finding healthier and more adaptive patterns of thinking. That way, you would not have to worry about concepts such as transference. It is not that I think transference is wrong but only that it's not helpful for you. That is why we have many types of therapy today rather than a "one therapy fits all" type of thinking.
You need to find a therapist who is both trained in CBT and who regularly uses it.
Best of Luck
More "Ask Dr. Schwartz" View Columnists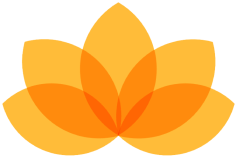 Myndfulness App
Designed to Help You Feel Better Daily
Download Now For Free
Ad