Question:
In January I up and moved on a whim. I moved with one of my best friends. We currently live together. It took a lot for me to get used to my new state as it is much different than where I'm from. I got a job pretty quick and have met a lot of great people.

Lately I have lost all desire to do anything. I've been feeling weird and uncomfortable for a few months but the last few weeks I have been absolutely miserable. I have no desire to see or talk to my friends. Everyone and everything gets on my nerves, and I constantly just want to be left alone. I often go out on drives for no reason for hours on end just to be alone. It's gotten to the point where I'm contemplating packing up all of my stuff, quitting my job, changing my number, and just leaving. I don't want to see or talk to anyone. I don't know where I would go or what I would do. I just want to disappear.

What causes someone to feel like this? I absolutely hate it but I feel like if I had nobody around me it would all be better. I'm a 24 year old male. I'm healthy. I've never been diagnosed with any mental or learning disorders. I'm just over everyone and everything around me.
This Disclaimer applies to the Answer Below
Dr. Schwartz responds to questions about psychotherapy and mental health problems, from the perspective of his training in clinical psychology.
Dr. Schwartz intends his responses to provide general educational information to the readership of this website; answers should not be understood to be specific advice intended for any particular individual(s).
Questions submitted to this column are not guaranteed to receive responses.
No correspondence takes place.
No ongoing relationship of any sort (including but not limited to any form of professional relationship) is implied or offered by Dr. Schwartz to people submitting questions.
Dr. Schwartz, Mental Help Net and CenterSite, LLC make no warranties, express or implied, about the information presented in this column. Dr. Schwartz and Mental Help Net disclaim any and all merchantability or warranty of fitness for a particular purpose or liability in connection with the use or misuse of this service.
Always consult with your psychotherapist, physician, or psychiatrist first before changing any aspect of your treatment regimen. Do not stop your medication or change the dose of your medication without first consulting with your physician.
Answer:
There are two things going on for you: you are coping with a lot of stress and you feel depressed as a result of that stress and whatever other things that may be happening in your life.
Leaving home and moving to another part of the country is a very difficult thing to do. You may have underestimated how difficult it would be for you to adjust to your new environment. At first, you did very well. You made great new friends and even got a job, no small feat in this economy. However, it's kind of like you never saw the freight train coming towards you. That freight train represents the fact that it takes a lot of time to adjust to living in a new state. In fact, you may even be mourning your home state and what life was like there. Perhaps you are even mourning your family left in the old state. It is expected that you would even feel lonely in your new surroundings.
The absolute worst thing you could do is to move away again. The second worst thing you could do is isolate yourself from friends. You need to be around people and, assuming you have a couple of good friends, talk about the difficulties you are having. The more you talk, the better for you. Moving again would solve nothing because, as the saying goes, "Where ever you go there you are.
At 24 you are probably thinking of dating and finding an intimate partner and that is understandable. In fact, dating would be a really good thing for you.
Therapists are Standing By to Treat Your Depression, Anxiety or Other Mental Health Needs
Ad
There are a number of things that you can do that are helpful for most people. For one, learning about meditation and "mindfulness/self-compassion" are very helpful things. If you do a Google search, you will find groups that teach that in a group setting. Yoga is an excellent part of this and those types of groups (Yoga) should be easily found.
Get lots of exercise and be careful about good nutrition. Be sure to get a good amount of sleep and keep your friends close to you.
In the end, if you feel it would help, find a good psychotherapist to help you through this difficult period.
Be kind and patient with yourself. Everyone goes through this after they relocate. It's akin to feeling as though you have landed on Mars.
Best of Luck
More "Ask Dr. Schwartz" View Columnists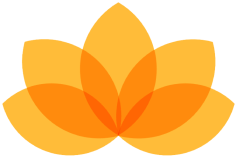 Myndfulness App
Designed to Help You Feel Better Daily
Download Now For Free
Ad