What To Do About Built Up Tension Inside
Question:
Hi, my problem concerns built up tension and how to get rid off it without having to go to a therapist or wether I can't do without. Throughout the week, when there is so much to do that I cannot exercise or find at least half an hour for myself, I built up a tension inside and get very edgy. Most of the times when I'm around people at the weekend I drink too much and have really bad hangovers. But the tension is gone. I studied psychology myself and I'm a bit critical with just behavioral therapy concerning the alcohol abuse. We had Psychoanalysis and psychologists like Kernberg would improve the structure. I feel a bit like an undiagnosed borderline, although I'm not the angry aggressive type. So really when I don't drink or exercise and find time for myself, this tension builts up and needs to be released. It's like an energy that wants to explode out of my body. Is there a possibility of never getting this tension built up? And then how? Especially on busy days when I don't find the time I need for myself? thanks a lot in advance Red
This Disclaimer applies to the Answer Below
Dr. Schwartz responds to questions about psychotherapy and mental health problems, from the perspective of his training in clinical psychology.
Dr. Schwartz intends his responses to provide general educational information to the readership of this website; answers should not be understood to be specific advice intended for any particular individual(s).
Questions submitted to this column are not guaranteed to receive responses.
No correspondence takes place.
No ongoing relationship of any sort (including but not limited to any form of professional relationship) is implied or offered by Dr. Schwartz to people submitting questions.
Dr. Schwartz, Mental Help Net and CenterSite, LLC make no warranties, express or implied, about the information presented in this column. Dr. Schwartz and Mental Help Net disclaim any and all merchantability or warranty of fitness for a particular purpose or liability in connection with the use or misuse of this service.
Always consult with your psychotherapist, physician, or psychiatrist first before changing any aspect of your treatment regimen. Do not stop your medication or change the dose of your medication without first consulting with your physician.
Answer:
Well, your question seems to hold some of the answers you are looking for. Despite the fact that drinking and experiencing hangovers relieves your tension I can fully assure you that you are experiencing a temporary cure that only increases your tension in the long run. Look, people drink because alcohol gives them a high or good feeling. This is due to the increase of dopamine in their brains caused by the alcohol. When that high or good feeling wears off they feel either as irritable and tense as before they drank or even worse. The conclusion is that you need to refrain from drinking. According to Alcoholics Anonymous, people turn to drink when they feel bored, or edgy, or tense. What I am saying is that by looking to alcohol as a medicine for your tension you are making things worse.
As for exercise, of course you feel better when you do this. It is essential that you find to for yourself so that you exercise and experience relief from the tension in a positive way. If you cannot put your needs first and do the exercise and care for yourself then you will feel increased stress, irritability and depression. The fact is that finding the time for exercise allows a person to cope better with their responsibilities. The time taken for this is well invested.
If you have an alcohol problem then I urge you to go to Alcoholics Anonymous or to Rational Recovery in order to learn how to get off of and remain off of alcohol.
Best of Luck
Therapists are Standing By to Treat Your Depression, Anxiety or Other Mental Health Needs
Ad
More "Ask Dr. Schwartz" View Columnists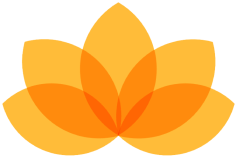 Myndfulness App
Designed to Help You Feel Better Daily
Download Now For Free
Ad