Question:
Over the last and a half I have been diagnosed by several psychiatrists. A hospital psychiatrist indicated the following: "recurrent major depression, severe without psychotic features and obsessive-compulsive disorder with perfectionism". The psych. that I see on a monthly basis and have seen for a year or so has indicated that her diagnosis is "severe chronic depression with obsessive-compulsive traits." A third psych. diagnosed me as having "atypical bipolar spectrum disorder, with most symptoms mixed." Is it common to have several different diagnosis? Are these three diagnoses basically the same?
This Disclaimer applies to the Answer Below
Dr. Dombeck responds to questions about psychotherapy and mental health problems, from the perspective of his training in clinical psychology.
Dr. Dombeck intends his responses to provide general educational information to the readership of this website; answers should not be understood to be specific advice intended for any particular individual(s).
Questions submitted to this column are not guaranteed to receive responses.
No correspondence takes place.
No ongoing relationship of any sort (including but not limited to any form of professional relationship) is implied or offered by Dr. Dombeck to people submitting questions.
Dr. Dombeck, Mental Help Net and CenterSite, LLC make no warranties, express or implied, about the information presented in this column. Dr. Dombeck and Mental Help Net disclaim any and all merchantability or warranty of fitness for a particular purpose or liability in connection with the use or misuse of this service.
Always consult with your psychotherapist, physician, or psychiatrist first before changing any aspect of your treatment regimen. Do not stop your medication or change the dose of your medication without first consulting with your physician.
Answer:
Your questions ask a more fundamental question – "what is the nature of a diagnosis?". A diagnosis is nothing more and nothing less than the best educated guess as to the nature of a person's presenting illness or problem(s). A diagnosis is really a label or set of labels that describe the illness process – but a set of labels that has a defined and precise meaning which is set down in the Diagnostic and Statistical Manual of Mental Disorders, (currently in its forth edition). Diagnoses are defined by lists of criteria (some more central and some more peripheral) that need to be met in order to make the diagnosis. Although each illness is fairly well defined in the DSM, many different disorders can look the same – it takes a trained and experienced professional to make the subtle distinctions that need to be made. A diagnosis is important because it (attempts to) points to a disease process – a problem or problems underlying and causing the illness. The treatment prescribed is designed to fix or compensate for this underlying problem. If the diagnosis is wrong – then the understanding of what is causing the problem is also wrong – and the treatment will be faulty. This being said – it is sometimes the case that treatments that are helpful for one problem can be helpful for others. In some cases diagnostic precision is critical and in others it is less critical. Because this is all so complex – diagnosis is best left to doctors who are trained, experienced and licensed to make such judgments. To address your question directly – all of your doctors have placed you in the same ballpark: namely – depression with agitation/obsessionality/anxiety. Two of your doctors (1 and 2) have described you as having essentially the same underlying process – a severe unipolar (just depression – no up or agitated moods as part of the problem) depressive disorder with co-existing perfectionistic and obsessional thought processes. They are in agreement that your obsessionality should be thought of separately than your depressive problem (not necessarily treated differently – but thought of as distinct processes). They also disagree as to how to how think about your obsessionality – either treating it as a disorder in its own right – doctor 1) or as a persistent personality style – doctor 2. Doctor 3 seems to be taking a different tact – lumping your symptoms together under one label rather than two. The label 'mixed state' indicates that your mood is neither fully depressed nor elevated – but rather a mixture of the two – perhaps alternating rapidly or unstably between depression and agitation. Variations like these three doctors have come up with are fairly common in my experience and should not alarm you too much. All three doctors are describing similar phenomena and are all roughly saying the same thing. My only concern would be that sometimes diagnoses of bipolar vs. unipolar forms of depression are treated with very different therapies and failing to get this distinction made properly could possibly result in sub-optimal care. Only a doctor who has known you for a long time will be able to get this distinction right. The take home message is – this stuff is too complex for a lay person to be good at it. Find a doctor you trust more or less and stick with him or her and his or her diagnosis and treatment regime.
More "Ask Dr. Dombeck" View Columnists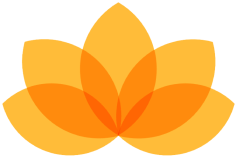 Myndfulness App
Designed to Help You Feel Better Daily
Download Now For Free
Ad