Why Do I Have These Mood Swings?
Question:
I'm 17, and I regularly have break downs where I just don't want to talk or be with anybody and I feel very sad, but for no particular reason. It usually lasts for one or two days and ends after I cry a lot. Once it lasted for a week (I skipped school and stayed at home), and I didn't talk about it to anyone for a few days until my mum discovered and helped me out. I felt suicidal and I self-harmed. But this happened almost 2 years ago. I've been generally feeling ok now, but I still have those mood swings I explained in the beginning, which can be very upsetting. Could you explain to me the reasons of it? Thanks for your help.
This Disclaimer applies to the Answer Below
Dr. Schwartz responds to questions about psychotherapy and mental health problems, from the perspective of his training in clinical psychology.
Dr. Schwartz intends his responses to provide general educational information to the readership of this website; answers should not be understood to be specific advice intended for any particular individual(s).
Questions submitted to this column are not guaranteed to receive responses.
No correspondence takes place.
No ongoing relationship of any sort (including but not limited to any form of professional relationship) is implied or offered by Dr. Schwartz to people submitting questions.
Dr. Schwartz, Mental Help Net and CenterSite, LLC make no warranties, express or implied, about the information presented in this column. Dr. Schwartz and Mental Help Net disclaim any and all merchantability or warranty of fitness for a particular purpose or liability in connection with the use or misuse of this service.
Always consult with your psychotherapist, physician, or psychiatrist first before changing any aspect of your treatment regimen. Do not stop your medication or change the dose of your medication without first consulting with your physician.
Answer:
In many ways you seem to be describing the symptoms of depression. For example, wanting to be alone, not go to school, stay at home and speak to nobody is what happens to people when they are feeling rather awful. Feelings of depression are awful, cause people to think they have nothing to live for and to feel worthless. That is why you experienced suicidal thoughts. That is quite serious. Why did that happen?
People have depression for lots of different reasons. Problems at home, such as parental divorce, arguing and conflict at home, serious school problems and taking drugs all contribute to feeling really bad. These are just a few of the things that can set off these emotions. Another factor can be physical in the sense that some people have an imbalance of brain chemicals that affect mood. Whatever the causes of a person's depression, it is treated with medication and psychotherapy.
Your last bout with depression was two years ago. Hopefully, it won't happen again. However, if it does then it will be important to see a psychotherapist so you can work on resolving your problems and feel a lot better. If necessary, you might need anti depressant medication, at least on a temporary basis.
Please know that growing up in today's world is difficult because life in the modern world is complicated. Many teenagers become depressed and, unfortunately, make the mistake of using alcohol or drugs to relieve their sad feelings. In point of fact, that only worsens their feelings. It's not a healthy thing to do and does not solve problems. I'm not pointing this out because I think you use drugs but only to be informative.
Therapists are Standing By to Treat Your Depression, Anxiety or Other Mental Health Needs
Ad
Also know that when you feel down keeping it to yourself is not helfpful. Also, avoiding people and staying home is not helpful. It's important to reach out to friends and family and talk about problems as well as going for professional help.
I hope this is helpful for you.
Best of Luck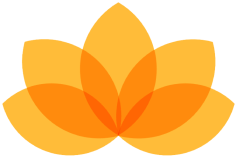 Myndfulness App
Designed to Help You Feel Better Daily
Download Now For Free
Ad