Question:
why was i raped?
This Disclaimer applies to the Answer Below
'Anne' is the pseudonym for the individual who writes this relationship advice column.
'Anne' bases her responses on her personal experiences and not on professional training or study. She does not represent herself to be a psychologist, therapist, counselor or professional helper of any sort. Her responses are offered from the perspective of a friend or mentor only.
Anne intends her responses to provide general information to the readership of this website; answers should not be understood to be specific advice intended for any particular individual(s).
Questions submitted to this column are not guaranteed to receive responses.
No correspondence takes place.
No ongoing relationship of any sort (including but not limited to any form of professional relationship) is implied or offered by 'Anne' to people submitting questions.
'Anne', Mental Help Net and CenterSite, LLC make no warranties, express or implied, about the information presented in this column. 'Anne' and Mental Help Net disclaim any and all merchantability or warranty of fitness for a particular purpose or liability in connection with the use or misuse of this service.
Always consult with your psychotherapist, physician, or psychiatrist first before changing any aspect of your treatment regimen. Do not stop your medication or change the dose of your medication without first consulting with your physician.
Answer:
I am very sorry to hear that you have been harmed. I am glad to know you are in a psychological and emotional place where you can begin to explore your feelings and thoughts about what happened. You ask, "why was i raped?", and the literal answer is, of course, that I have no idea why this happened to you. As someone attempting to write a reasonable response to your small but potent question I have no details to offer you that you don't have yourself regarding your particular rape experience. I wonder if you are actually asking a slightly different question, more along the lines of "did I have anything to do with causing my own rape?". Sometimes people who have been raped blame themselves. Sometimes people who have been raped are blamed by the people around them for inciting their own rape. This is cruel and wrong, but it does happen. Almost certainly you did not cause your rape to happen. Even if you were raped by someone you knew, even if you had invited him to be intimate with you up to a point – if you were unwilling to have further intimacy with your rapist and if he forced himself on you against your will (even if you did not fight), you did not cause your own rape. If all of the above were true, the worst that could be said was that you showed naive judgement. So long as someone forced themselves on you without your consent, you were raped and you did not cause that rape. If you are asking, "Did I cause myself to be raped", the answer is most likely, "No you did not". As you feel comfortable doing so (and not before) I very much encourage you to talk about your rape experience with others. Read accounts others have written about being raped. Consider joining a therapy group for rape victims where you can listen to others talk about their rape experiences and talk about your own as well in a supportive and safe environment. Write about your experiences in a journal, or find yourself a therapist – whatever form of communication and expression feels safe and secure to you. Talking out these sort of experiences and sharing them with others generally help people to work them through so that they become less scary and frightening and become more of the past rather than the present. But this is only so if you feel comfortable and safe in doing that communicating. Don't let anyone force you to share if you feel too vulnerable doing so.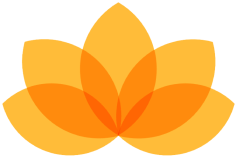 Myndfulness App
Designed to Help You Feel Better Daily
Download Now For Free
Ad