Why Won't They Stay With Me?
Question:
I was in a relationship for a year and a half off and on. We broke it off 9 months ago. For 6 out of the 9 months I wanted to be single because I was hurt and lost all trust for males. I would go out on dates thinking that if I would go out on a date the I would get over my first love. The last 2 months I have been looking and waiting for the right guy to come along. Well every time I would think that the relationship was going to work out I would get turned down. So for like two weeks I just didn't even acknowledge the fact that there was even a guy standing right in front of me. Now I meet this guy a week ago and I really like him and he turned me down too. My question is what am I doing wrong? I'm living in misery of being and feeling lonely. Can I change that feeling? How can I change it if I can? PLEASE HELP!!!!!!!
This Disclaimer applies to the Answer Below
'Anne' is the pseudonym for the individual who writes this relationship advice column.
'Anne' bases her responses on her personal experiences and not on professional training or study. She does not represent herself to be a psychologist, therapist, counselor or professional helper of any sort. Her responses are offered from the perspective of a friend or mentor only.
Anne intends her responses to provide general information to the readership of this website; answers should not be understood to be specific advice intended for any particular individual(s).
Questions submitted to this column are not guaranteed to receive responses.
No correspondence takes place.
No ongoing relationship of any sort (including but not limited to any form of professional relationship) is implied or offered by 'Anne' to people submitting questions.
'Anne', Mental Help Net and CenterSite, LLC make no warranties, express or implied, about the information presented in this column. 'Anne' and Mental Help Net disclaim any and all merchantability or warranty of fitness for a particular purpose or liability in connection with the use or misuse of this service.
Always consult with your psychotherapist, physician, or psychiatrist first before changing any aspect of your treatment regimen. Do not stop your medication or change the dose of your medication without first consulting with your physician.
Answer:
To answer the question "Why won't they stay with me?", you'll need to see yourself as you appear to others, through their eyes, so to speak. People are typically attracted to confident, happy, positive people, or at least to people who do not seem desperate. I sense in your letter that you are perhaps feeling desperate about being alone. Maybe people are responding to what may be an urgency and lack of self-acceptance that you are communicating to them. It is very possible for you to change your attitude towards the whole search process and towards yourself. In order to change your attitude towards yourself, you'll need to focus less on what you don't have (a man), and more on what you do have. Some suggestions for doing this: Work on accepting yourself as you are. You are okay as a single person! Talk about any insecurities with trusted friends, family or even a therapist. Stop searching so hard for a man. One will come in time. For now, focus on getting involved socially with others who share your interests. Keep your eyes open for a man, but don't make it your major project. Try the personals. Sure, you'll meet some creeps this way, but you may also meet some gems. With the personals, you know the other person is looking for a relationship, so at least that much of the game is dispensed with. Recognize that meeting a partner is a numbers game. You won't like everyone you meet, and not all people you meet will like you. This is as it should be; otherwise there would not be any real reason for sticking with one special person. Don't let rejections get you down (early rejections are really gifts that save you from wasting your time with a man who doesn't match you). Keep trying. Try changing your 'need' for a partner into a 'preference' for a partner. You won't die without a man, you know. It's just nice to have one around. Good luck with your search, – Anne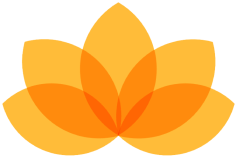 Myndfulness App
Designed to Help You Feel Better Daily
Download Now For Free
Ad