Worried About My Therapist
Question:
I find that I constantly worry about my therapist. I have been in therapy for 5 years, I worry about the length of time I've been in therapy, I'm afraid I will show up for a session and my therapist will no longer be there. I am afraid she will retire without telling me. I fear she really hates me but won't say so. I worry that when I am in session she thinks about how trivial I am and cannot wait until our time is up. I believe this constant worry makes my mind race and it is difficult for me to express my thoughts and feelings. Do you think I should quit therapy? I don't know what to do. Can you help me?
This Disclaimer applies to the Answer Below
Dr. Dombeck responds to questions about psychotherapy and mental health problems, from the perspective of his training in clinical psychology.
Dr. Dombeck intends his responses to provide general educational information to the readership of this website; answers should not be understood to be specific advice intended for any particular individual(s).
Questions submitted to this column are not guaranteed to receive responses.
No correspondence takes place.
No ongoing relationship of any sort (including but not limited to any form of professional relationship) is implied or offered by Dr. Dombeck to people submitting questions.
Dr. Dombeck, Mental Help Net and CenterSite, LLC make no warranties, express or implied, about the information presented in this column. Dr. Dombeck and Mental Help Net disclaim any and all merchantability or warranty of fitness for a particular purpose or liability in connection with the use or misuse of this service.
Always consult with your psychotherapist, physician, or psychiatrist first before changing any aspect of your treatment regimen. Do not stop your medication or change the dose of your medication without first consulting with your physician.
Answer:
It is very painful to have to deal with worries such as you are describing, but there is another side to them as well. All the worries you describe are having to do with your therapist abandoning you, and that is a telling signal of your concern over your own worthiness; whether or not you have enough intrinsic value that other people you care about or feel dependent upon will want to spend time with you. You fear that at least some significant people in your life (such as your therapist) must secretly think that you are worthless. I'm willing to go out on a limb that you may secretly think yourself that you are worthless. If you didn't think of yourself as worthless, it would not spontaneously occur to you that other people might think the same.
See if you can't get yourself apart from feeling these worries for a minute or two and think about them as tools you can use to help yourself. You could think about these worries as instances of transference, for instance. Transference occurs when people replicate the dynamics of early/older relationships they experienced in the past with people they are relating with today. You may have been in relationships in the past where you felt worthless and abandonable. Particular people you were in relationships with may have put you down, or even told you (in so many words) that you were worthless. Today, perhaps, you act out this same dynamic with your therapist. If this is the case, well, then you have a perfect opportunity to confront the pattern head on and test your worst fears against reality by describing this all with your therapist and working it through.
Another way to look at your worries is that they are all automatic thoughts (e.g., thoughts you have no control over that come into your head at any time and unbidden) that point to your having a particular core belief that you are a worthless person whom other people could not possibly want to be in a relationship with. It may sound extreme to put it down on paper (or screen) in such a fashion, but doing so is freeing. If this is how you think, writing it down gives you an opportunity to view the thing objectively, from the outside (rather than from the perspective of being embedded inside it). If you can view it as an object to manipulate, you can also get some perspective on it and challenge it where it is exaggerated or even wholly irrational (e.g., unsupported by evidence). Many core beliefs end up being quite exaggerated and overly extreme simply because they are generally hidden away, and not generally subject to questioning. But accountability is a good thing in this case. Your beliefs should be accurate, or they generally will not be good guides for your behavior. Write down the core belief itself (as graphically as you can manage), and then challenge that belief if you think it is wrong in some fashion. In so doing this exercise, you will be participating in cognitive behavioral therapy of a sort.
A final comment with regard to your email is that five years is a long time to be in therapy. It's not that this period of time is too long necessarily, but rather that, if you have been in therapy for this period and you have not yet got to the point where you are actively engaged in challenging these transferences/core beliefs you're expressing then 1) your issues may be deeply ingrained on the order of magnitude of a personality disorder and it will simply take you years to work them through, 2) you are very reticent to actually engage in the work of therapy, preferring to use it as a sort of support rather than as a tool for transformation, and/or 3) your therapist isn't very good at what he or she does, or 4) he or she is a very old-school sort of therapist who doesn't believe in moving things along (and this will not help you get better). It's not that you should be cured by five years of therapy. Rather, it is that you should have been dealing with these issues more directly years ago (unless there was some reason to explain why you were not; e.g., your own reticence to bring them up). Think on these issues, please. I hate to see people pursuing the old "Woody-Allen-esque" therapies that take forever and do not produce any results. It's very expensive for one thing, and endless repetition of techniques that don't get results is borderline unethical for another. If your therapist can't or won't help you move along, then you need to consider the question of whether you would be better off firing your therapist and finding a new one who can better help you. If you do fire your present therapist, think about the personality qualities that didn't work in your old therapist (e.g., was he or she not challenging of you enough?), and find someone who has a different, (potentially more active/challenging) style.
Therapists are Standing By to Treat Your Depression, Anxiety or Other Mental Health Needs
Ad
More "Ask Dr. Dombeck" View Columnists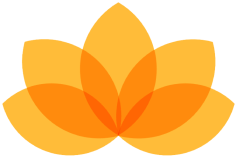 Myndfulness App
Designed to Help You Feel Better Daily
Download Now For Free
Ad