Worrying Too Much About Anything.
Question:
Hi! I have never been to a psychiatrist and never took any medication or anything. I just want to ask if what is really wrong about me.

I'm a thinker. I think a lot and worry about almost anything. For example, news on t.v. about wars or bombing or disaster makes me sad. I think and worry about life, my future and even death. I worry about my husband, his health and safety each day. I'm afraid of being alone someday and getting old and nobody to take care of me.

I am a very religious person, I'm Catholic, and I worry about how can I do good to please God? I've been alone all day at home for years. I spend most of my time reading, watching t.v.,doing computers, cleaning the house, cooking, baking and gardening.

I feel like my head is going to explode. I want my brain to calm down and relax a bit. I do not watch many sad events on t.v., anymore. I sleep with a little light in my room because I'm afraid about having bad dreams and when I open my eyes it's dark. Is something wrong with me or is it just normal to feel this way.

Therapists are Standing By to Treat Your Depression, Anxiety or Other Mental Health Needs

Ad

Please help. Regards, Gina
This Disclaimer applies to the Answer Below
Dr. Schwartz responds to questions about psychotherapy and mental health problems, from the perspective of his training in clinical psychology.
Dr. Schwartz intends his responses to provide general educational information to the readership of this website; answers should not be understood to be specific advice intended for any particular individual(s).
Questions submitted to this column are not guaranteed to receive responses.
No correspondence takes place.
No ongoing relationship of any sort (including but not limited to any form of professional relationship) is implied or offered by Dr. Schwartz to people submitting questions.
Dr. Schwartz, Mental Help Net and CenterSite, LLC make no warranties, express or implied, about the information presented in this column. Dr. Schwartz and Mental Help Net disclaim any and all merchantability or warranty of fitness for a particular purpose or liability in connection with the use or misuse of this service.
Always consult with your psychotherapist, physician, or psychiatrist first before changing any aspect of your treatment regimen. Do not stop your medication or change the dose of your medication without first consulting with your physician.
Answer:
You are certainly one of those people who worries about everything, even those things none of us can control, such as wars and acts of violence around the world. You worry, worry and worry and get no sense of peace or well being because of it. You worry about your husband's health, you worry about feeling abandoned at some point in the future. I assume that you worry that your husband will get sick and pass away. You even worry that God will be displeased with you and punish you when the time comes. I presume you believe you are destined for purgatory and not heaven.
One of the diagnoses we tend to look at when someone experiences what you do, is Obsessional Thinking or Obsessive Compulsive Disorder. For many people, the driving forces behind this are, anxiety and depression. It's possible that you worry because you are anxious and depressed. Anxiety is the fear that something terrible is about to happen and depression is a feeling of helplessness, hopelessness and sadness.
What I find striking about your E. Mail is what seems to me to be a lot of loneliness and sadness. You state that you have been home alone all day for years. The various activities you describe do not overcome the sense of being alone that you have. They are things you do in isolation, at least, that is my impression. Even the fact that you are on the computer and Internet is very isolating.
Let me assure you that what you describe sounds awful for you and that there is no reason why anyone should have to experience life this way. It simply sounds joyless.
I want to suggest a few things for you:
1. Get out of the house and talk to neighbors, people in the supermarket and grocery store and even people at the post office.
2. If you are in good physical health, and see your MD for medical advice about this, start a program of exercise. Exercise really helps people feel better.
3. Use being Catholic in very positive ways by getting involved in the Church or in Church activities. There is charitable work to be done that would help you feel better, meet other people and satisfy the need for God's approval.
4. Find a good, licensed and experienced therapist where you can start to talk about what your life is like. This would be a good way to get emotional support in recovering from your fears, anxieties and sadness. Your dreams and sleep issues do seem to fit the possiblity of depression.
Finally, let me encourage you to live in the present without worry about a future that, under any circumstances, none of us can predict. Your goal should be to live contentedly in the present and not worry about everything.
Best of Luck
More "Ask Dr. Schwartz" View Columnists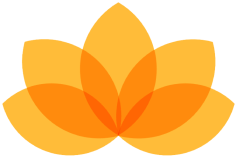 Myndfulness App
Designed to Help You Feel Better Daily
Download Now For Free
Ad