Symptoms – Depersonalization Disorder
Depersonalization Disorder

Symptoms
Persistent or recurrent experiences of feeling detached from, and as if one is an outside observer of, one's mental processes or body (e.g., feeling like one is in a dream).
During the depersonalization experience, reality testing remains intact.
Therapists are Standing By to Treat Your Depression, Anxiety or Other Mental Health Needs
Ad
The depersonalization causes clinically significant distress or impairment in social, occupational, or other important areas of functioning.
The depersonalization experience does not occur exclusively during the course of another mental disorder, such as Schizophrenia, Panic Disorder, Acute Stress Disorder, or another Dissociative Disorder, and is not due to the direct physiological effects of a substance (e.g., a drug of abuse, a medication) or a general medical condition (e.g., temporal lobe epilepsy).
Criteria summarized from:
American Psychiatric Association. (1994). Diagnostic and statistical manual of mental disorders, fourth edition. Washington, DC: American Psychiatric Association.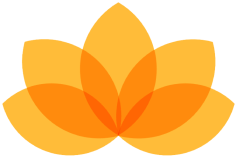 Myndfulness App
Designed to Help You Feel Better Daily
Download Now For Free
Ad