Benefits of Modern Media Continued
Communications Become Easier
Enhanced communication is another obvious benefit to children's media use. Though many parents complain that their pre-teen or teenage child is on the phone (or texting or tweeting or …) too much, the flip side of this heavy usage is that parents can reach children quickly and easily if plans change or if parents want to check in regarding safety or well-being. As well, children's use of social media websites such as Myspace, or social media text message services like Twitter is an important part of the modern peer friendship process and a vital means through which children make and maintain friendships. Parents can gain insight into what their children are doing and who they are speaking with by "friending" or "following" their children's social media profiles and viewing the resulting information that comes through
Grandparents, cousins, aunts, and uncles may live hundreds or thousands of miles away, and this can make it difficult for children to form close relationships with them. These long-distance extended families can video conference via services like Skype as a way to stay in touch with one another. Apart from the cost of a video camera (which is now built into many new computers), the Skype video calling service is currently free to use. Inexpensive video cameras such as the Flip make it easy to film a child's sporting or artistic performances and then share them with other family members via any number of social media channels. Furthermore, children can use these same video recording tools to make creative films which can later be mixed down on a local computer and then uploaded to a video sharing site for the world to enjoy.
Media can be used to strengthen family bonding and connection in other ways as well. Families may decide to set a regular movie night during which the entire family watches a movie or show. Alternatively, they may play video games such as Wii Sports that engage all family members. Other families may use media to assist them in planning fun educationally oriented events. For example, a family might choose to cook an Ecuadorian meal. Following this goal, parents and children can then research traditional menu selections and find recipes for how to make them. They can also research and download or stream Ecuadorian music to listen to while they cook and eat. Maybe they can even find some games or other traditional entertainment options they can try after dinner. The possibilities are only limited by the family's imagination.
Therapists are Standing By to Treat Your Depression, Anxiety or Other Mental Health Needs
Ad
Entertainment Becomes Easier
A final somewhat guilty but ultimately practical function of media is that it works well to keep children content and happy during otherwise unpleasant or boring situations. For example, hand-held video games, DVD movies, personal MP3 players, and cell phones can be wonderful distractions for children during the ten-hour trip to Grandma's house, long waits at the doctor's office, or while in long checkout lines. Children's use of hand-held viewers and games let them be entertained and let parents stay sane. Problematic Aspects of Modern Media with regard to Use by Children.
Alongside these positive elements of the Internet are some substantial negative elements that parents need to be aware of. There is little to no policing of the Internet, and consequently, there are few dependable safeguards that protect children from coming into contact with illegal activity, age or value-inappropriate content, and unsavory, possibly dangerous individuals. Children may end up over-sharing personal information within social networks and websites. They may take in and start to believe unhealthy messages beamed at them by advertisers and other special interest groups looking for converts. They may end up spending too much time isolated and immobile and not enough with friends and physical activities. They may end up encountering child predators or cultivating unsupervised and inappropriate relationships. Parents need to be aware of these potential risks so they can be prepared to prevent them or to intervene if a problem arises.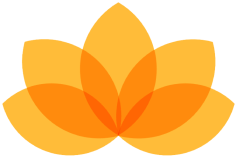 Myndfulness App
Designed to Help You Feel Better Daily
Download Now For Free
Ad